Air Conditioner Dust Cover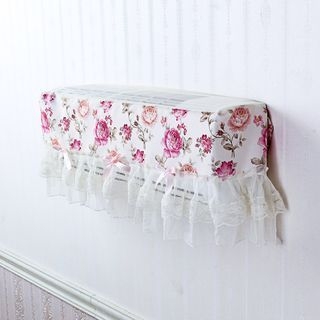 Brand from China: Home Simply. Color: Flower, Materials: Eiffel Tower: Linen / Flower: Polyester, Size: 86*20*37.5cm, Care: N/...
Buy Now
$16.90
Related Products
The Side Draft Evaporation Cooler Cover by Classic Accessories provides maximum protection for evaporation coolers keeping weather, leaves and dirt out of the motor while reducing drafts, noise and heat loss. The tough Hurricane fabric protects against rain, snow, sun and dirt; does not need to be shrink wrapped and is engineered to be up to 200-percent stronger and 80-percent more water resistant than cotton canvas. A vent panel reduces inside condensation and wind lofting, and an adjustable side lacing system provides a fast and secure fit. This three sided cover is not intended for use when the cooler is in operation.
View Item
3 Year 73132 A customer favorite for its fashionable design, durability and extensive collection of covers, the Veranda line features our heavyweight Gardelle? woven polyesterfabric and special water-repellent and resistant undercoating. Gardelle? Fabric System features an elegant fabric top with a protective water-repellent and resistant PVC undercoating and a protective dark splash guard skirt. Air vents reduce inside condensation and wind lofting. Padded handles for easy fitting and removal. Elastic hem cord with a toggle allows adjustment for a tight and custom fit. Click-close straps snap over legs to secure cover on the windiest days. 3 Year Warranty Air Conditioner Bark Classic Accessories Earth Pebble Polyester Protective Cover Square Air Conditioners up to 34"L 34"W 30"H Veranda Square AC Cover http://www.classicaccessories.com
View Item