RV Cover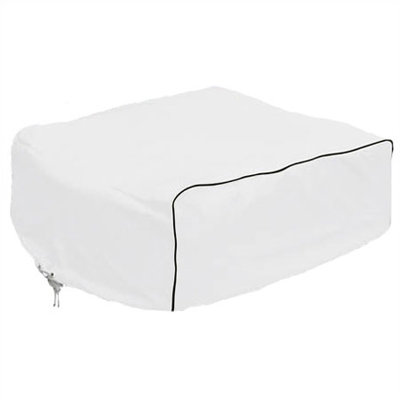 Water resistant and repellent//Sized to fit all major manufacturer V air conditioners//Draw cord along bottom for quick, secure fit//Non corroding grommets//Model A fits Coleman Mach I, II and III, Mach 3 Plus, Mach 15, Roughneck and TSR ACs//Model B f...
Buy Now
$40.99
Related Products
Magnetically seals the air from passing through closed metal vents on the floor. Does not have adequate strength to adhere to ceiling. Cuts easily with scissors to size, can be painted or papered to match any décor. Redirect air flow to needed areas for added comfort. Pack of Three.
View Item
Made for central forced air heating and air conditioning, this adjustable wall air deflector designed by Deflecto saves energy and redirects air for additional comfort. The product is constructed with clear polycarbonate material including attached magnets which firmly hold the deflector in place. With a cover that extends and adjusts from 10 inches to 16 inches, it allows more options for your convenience. Comes in a modern clear and white combo color that is trendy and appealing to the eye. This Deflecto product is ideal for those who wish to experience the comfort of circulated air flow in their living space.
View Item