RV Cover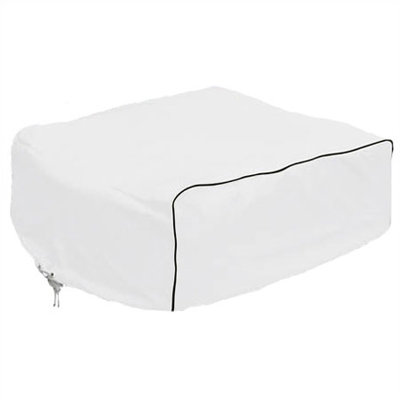 Water resistant and repellent//Sized to fit all major manufacturer V air conditioners//Draw cord along bottom for quick, secure fit//Non corroding grommets//Model A fits Coleman Mach I, II and III, Mach 3 Plus, Mach 15, Roughneck and TSR ACs//Model B f...
Buy Now
$38.52
Related Products
Duck Covers provide breakthrough protection that keep air conditioners protected when not in use. Our innovative multi-layered material creates superior airflow between your air conditioner cover and air conditioner, eliminating condensation that can damage your outdoor condenser. Duck Covers do not crack or fade over time. Migrate to the best air conditioner cover today.
View Item
This western red cedar lattice enclosure is to cover up those unsightly air conditioner boxes and generators. This western red cedar lattice enclosure is skillfully handcrafted by master craftsmen. It is constructed with the highest quality western re...
View Item