Car Back Seat Headrest iPad Mounting System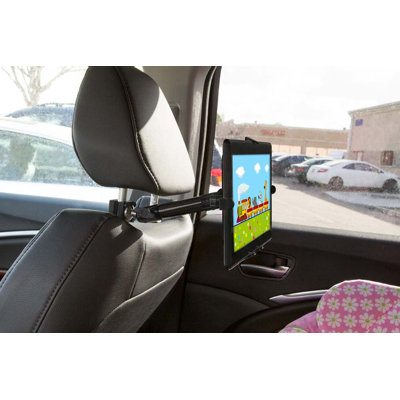 Rotates 360 degree from the head//Rotates 180 degree at the midpoint//Product Type Mounting system//Primary Material Details Carbon fibre//Application Vehicle//Device Compatibility iPad; Tablet//Attachment Type Bolt//Finish Black//Powder Coated Finish/...
Buy Now
$111.99
Related Products
Nearly 90% of American adults suffer from back pain, and the number continues to climb. Why does this condition affect so many people in the industrialized world, while in some countries only 5% of adults report back pain? In a quest to find the root cause of back pain, Esther Gokhale studied at the Aplomb Institute in Paris and traveled to parts of the world where back pain is virtually unknown. Her research took her to remote Burkina Faso, rural Portugal, and fishing villages in Brazil. What she learned in each of these places has changed the lives of thousands of people. Preserved in the movements of weavers, millers, and farmers in more traditional societies is ancient body wisdom that prevents pain and enhances health. For the first time, these insights have been brought together in a step-by-step guide designed to help those suffering from back pain re-educate their bodies and regain the posture for which our bodies evolved.
View Item
Artist Florent Bodart//This print is crisp and high gloss as well as durable, lightweight and water resistant//Subject Transportation//Primary Art Material Details Sublimation art print on a .045 thick aluminum disc//Print Type Graphic Art Print//Frame...
View Item