50 Gal. Tumbler Composter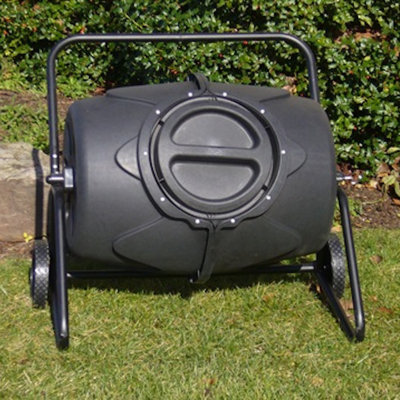 This 50 gallon compost tumbler compost tumbler cuts down your household garbage by recycling organic materials and converting it into rich, nutritious compost for your garden. Drum is constructed of 90% recycled plastic, frame is heavy-duty tubular st...
Buy Now
$196.99
Related Products
CHEVEN Tea Tumbler & Water bottle is an ideal choice for Tea, Coffee and Fruit Drink. Product Feature: Healthy Material- The crystal grade glass is BPA free and lead free. No peculiar smell. High Quality-Ultra clear borosilicate glass design is sturdy. Easy to Clean-Two openings and food grade stainless steel lids are easy for cleaning and drying. Versatile Use- Use as a traditional tea tumbler, coffee infuser and as a fruit water infuser.Product Description: Brand: CHEVEN Material: Borosilicate Glass Size: 20 Ounces Dimension: 2.6 inches x 2.6 inches x 9.3 inches Package included:* Bottle with lid* Stylish Denim Insulated Thermo Sleeve* Artificial Leather Strap* Travel Insulated Thermo and heat preservation Sleeve
View Item
The Lifetime 8.7 Cu. Ft. Tumbler Composter is a uniquely designed tumbler to create useful manure from daily kitchen waste and yard debris. This composter is made from plastic and galvanized steel, which makes it robust to withstand hard conditions. T...
View Item