65 Gal. Tumbler Composter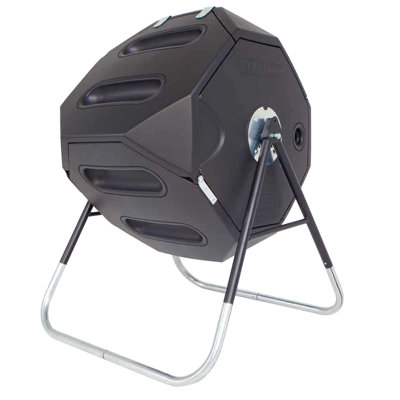 The Lifetime 8.7 Cu. Ft. Tumbler Composter is a uniquely designed tumbler to create useful manure from daily kitchen waste and yard debris. This composter is made from plastic and galvanized steel, which makes it robust to withstand hard conditions. T...
Buy Now
$143.99
Related Products
'Continuous use' dual chamber composter//Dual chamber lets you keep adding new materials in one bin while other matures//Easy to use rotates easily for maximum aeration//Insulated great for cool climates and all weather composting//Fully enclosed and p...
View Item
The Windsor Composter by Good Ideas, Inc. is the next wave of composting technology. Composting is a great way to recycle your food and yard scraps into a nutrient-packed soil amendment. And you'll compost 3 times faster than with traditional bins. Th...
View Item