Compost Wizard 89.77 Gal. Tumbler Composter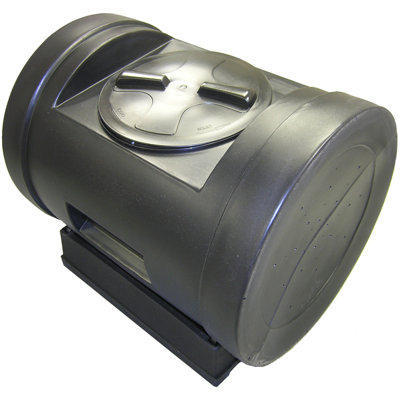 The Good Ideas Compost Wizard 12 Cu. Ft. Tumbler Composter is a well designed equipment to create compost from kitchen waste and yard debris. It is made from high-quality plastic material, which is durable and perfect for outdoor use. This tumbler com...
Buy Now
$147.99
Related Products
Participate in the environment in a positive way by using redmon green culture products. The redmon green culture compost tumbler is one of the perfect tools to get started. Effective composting requires proper aeration of the compost. Using the green...
View Item
The Jora Composter simplifies and speeds up the process of making compost. It is a 'continuous-use' dual chamber composter. Dual chambers allow you to keep adding new materials to one compartment while the other matures. Because the unit is insulated ...
View Item