Compost Wizard 89.77 Gal. Tumbler Composter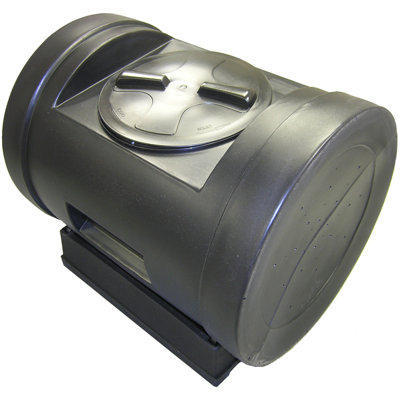 The Good Ideas Compost Wizard 12 Cu. Ft. Tumbler Composter is a well designed equipment to create compost from kitchen waste and yard debris. It is made from high-quality plastic material, which is durable and perfect for outdoor use. This tumbler com...
Buy Now
$175.99
Related Products
Material of construction High density polyethylene (HDPE)//Powder coated steel frame//Galvanized steel base//Heavy duty UV protected HDPE panels Brown dual wall panels to absorb and retain heat//Balanced lightweight construction Galvanized steel base//...
View Item
Batch composting is the fastest and most efficient way to produce high quality compost, and this dual bin tumbler makes it easy. Fill one side with kitchen scraps and yard waste, then stop adding materials and let it "cook," turning it every few days to speed up the decomposition process. In the meantime, add new scraps to the other side. When the first batch of compost is finished, remove it and repeat the process, letting the other side cook.
View Item