Composter 9.5 cu. ft. Tumbler Composter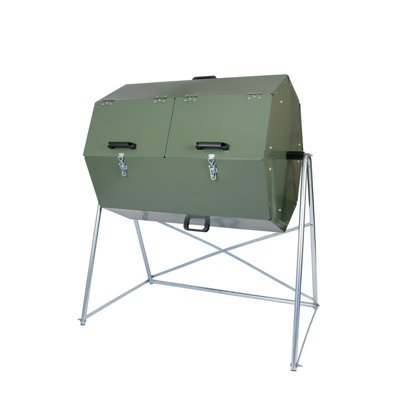 Continuous use' dual chamber composter//Dual chamber lets you keep adding new materials in one bin while other matures//Easy to use rotates easily for maximum aeration//Insulated great for cool climates and all weather composting//Fully enclosed and p......
Buy Now
$579.99
Related Products
This unique rolling composter's space efficient design allows you to efficiently convert your kitchen and yard waste into rich soil enhancing compost. Just load it up, close the sliding door and use the convenient built in hand holds to give it a turn...
View Item
Galvanized steel base//Material of construction High density polyethylene (HDPE)//Heavy duty UV protected HDPE panels//Balanced lightweight construction//Powder coated steel frame//Capacity 50 Gallon//Tumbler design Single tumbler//Product Type Tumbler...
View Item