20 Tray Commercial Food Dehydrator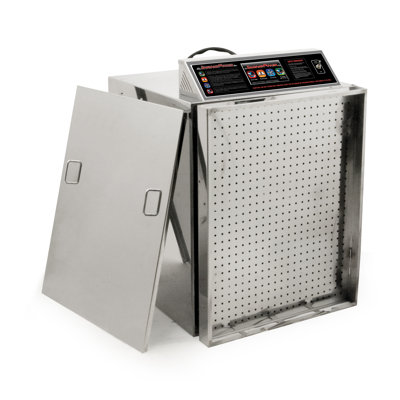 The D20 is designed to handle large volume food dehydrating and is designed to exacting NSF sanitary specifications. A multi-functional touch screen control has been developed for creating up to six customized dehydrating recipes. Additionally, three ...
Buy Now
$5,599.99
Related Products
Enjoy all your homemade dried favorites with the Aroma Food Dehydrator. Perfect for everyone from outdoor hobbyists to the health-conscious, this dehydrator is designed for efficient, even drying. Fruit leather. Trail Mix. Custom potpourri. Dried Herb...
View Item
This dehydrator and home making Jerky Kit includes everything needed to make delicious home made jerky. Just add ground meat. All new, 350 watt, fixed temperature, top down power head is perfect for the beginner or an experienced jerky maker. Makes gr...
View Item