5 Tray Food Dehydrator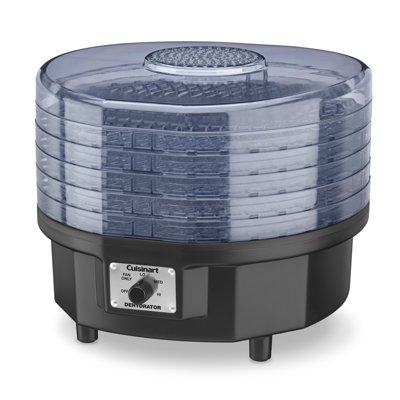 The Cuisinart® Food Dehydrator makes it easy to create nutritious, delicious, dried snacks like meat jerky, fruit roll-ups and veggie chips. It preserves foods naturally, without additives or preservatives. A powerful 620-watt motorized fan has a top ...
Buy Now
$58.99
Related Products
Features: -Material: Plastic.-Preserves nutritious and flavorful vegetables, fruits and herbs and makes great jerky.-Adjustable temperature control dries foods quicker with consistent results.-Trays and lid are dishwasher safe.-Stacks 5 trays high.-Pro...
View Item
This bucket includes 120 servings of breakfast survival foods. No entrees. Included in this kit:- 5 pouches of strawberry granola crunch (20 servings)- 5 pouches of brown sugar and Maple multi-grain cereal (40 servings)- 5 pouches of crunchy granola (20
View Item