Dehydro 6 Tray Digital Food Dehydrator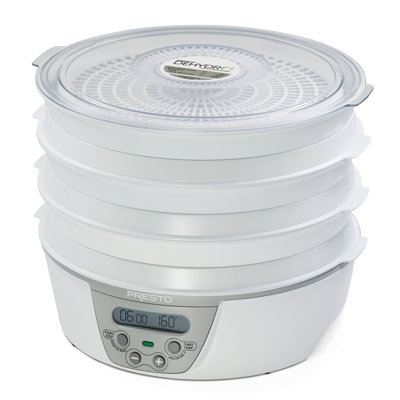 Dehydrates fruits, vegetables, herbs, spices and more. Great for making jerky and fruit rolls! Drying trays nest for compact storage. Features: -6 Tray system dehydrates foods at fraction of cost of commercially dried foods with no additives or preser...
Buy Now
$64.55
Related Products
Contains 120 servings. Servings contained in a grab and go bucket. LONG term emergency food with a shelf life of 20 years.
View Item
2 servings, outdoor noodles & beef, cook in the pouch, ready made meal, extra strength Mylar pouches ensure freshness for up to 7 years, each meal is prepared in minutes by just adding water, making them perfect for everyday use, backpacking, camping, hunting, fishing, boating & RV traveling.
View Item