Food Dehydrator Drying Tray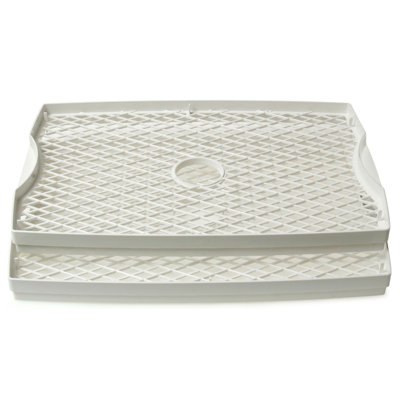 Add two extra drying trays to expand your Victorio VKP1050 digital dehydrator's capacity so you can dry more of the foods you love. Features: -Drying tray.-Drying trays to expand your dehydrator's capacity.-Designed for the Victorio digital food dehyd...
Buy Now
$28.99
Related Products
This bucket includes 120 servings of breakfast survival foods. No entrees. Included in this kit:- 5 pouches of strawberry granola crunch (20 servings)- 5 pouches of brown sugar and Maple multi-grain cereal (40 servings)- 5 pouches of crunchy granola (20
View Item
Features: -Dries fruits, vegetables, jerkies, yogurt.-Uniformly and consistently with a patented air filtration system.-Digital LED time and temperature display, 24 hour auto shut off timer and solid state variable temperature control.-Includes 6 Mesh ...
View Item