Food Dehydrator Drying Tray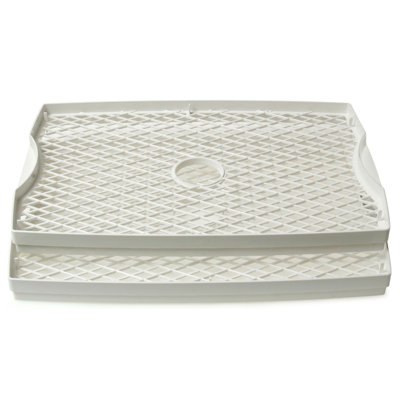 Add two extra drying trays to expand your Victorio VKP1050 digital dehydrator's capacity so you can dry more of the foods you love. Features: -Drying tray.-Drying trays to expand your dehydrator's capacity.-Designed for the Victorio digital food dehyd...
Buy Now
$28.99
Related Products
Our jar size contains a full quart of delicate mixed bell peppers (red and green) and comes with our freshness seal. Red and green mixed sweet peppers add variety to any meal. Use them in soups, stews or other recipes or just cook and eat plain. They hold more of their nutritional value than their canned or frozen counterparts so serve them to your family with confidence. Enjoy the fresh flavor and enticing color of red and green sweet peppers without all the washing, coring and dicing.
View Item
Perfectly seasoned Rice and Chicken in a savory Sauce accented with pimentos, it's no Wonder this is one of Mountain House best-selling meals. Great for those times you're snowed in, the power is out, you're on the trail, or just because. Rice and Chicken smothered in a creamy Sauce, with a home-cooked flavor, is the perfect solution to fend off hunger. Contain 10-1 cup servings in the #10 can.
View Item