'Mirrored in Nature' Dog Bed Size: 40" L x 30" W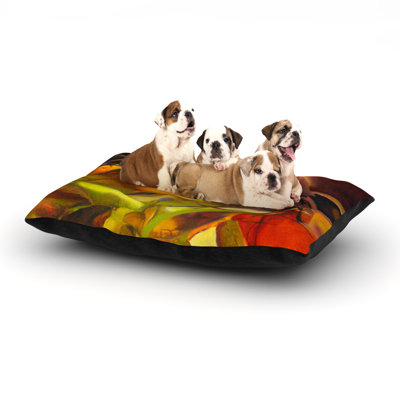 Pets deserve to be as comfortable as their humans! These dog beds not only give your pet the utmost comfort with their fleece cozy top but they match your house and decor! KESS Inhouse gives your pet some style by adding vivaciously artistic work onto...
Buy Now
$118.49
Related Products
The Holistic Approach to Treating Your Dog's Allergies When your dog is constantly scratching and uncomfortable, you need answers. If the problem is allergies, "The Allergy Solution for Dogs" can help you provide the best care possible for your beloved companion. Holistic veterinarian Dr. Shawn Messonnier focuses on the pros and cons of natural and conventional treatments. Inside, you'll discover: -The benefits of nutritional supplements such as antioxidants and fatty acids -How to reduce or eliminate the use of steroids and antihistamines -The benefits of herbal therapy and acupuncture -Diet and nutrition tips for dogs of all ages -And more "More and more dogs have skin problems and Dr. Messonnier writes convincingly about over-vaccination and poor nutrition being major causes. With this book, you'll learn many ways to help your dog be more comfortable and how to work with holistic veterinarians to cure skin problems." --Dr. Christina Chambreau, founding member and past chair of the Academy of Veterinary Homeopathy "Dr. Messonnier provides the answers to where to start and what to expect to improve your pet's health through alternative and traditional veterinary medicine." --Marilyn S. Moore, D.V.M.
View Item
Natural latex and base foam providing your dogs hips and back excellent support//Cover and encasement are 100% machine washable//Waterproof encasement to protect latex and foam layers//Proudly Made in the USA//Bed Type Pillow Classic//Bed Material Deta...
View Item