Generation II Deluxe Portable Soft Medium Pet Crate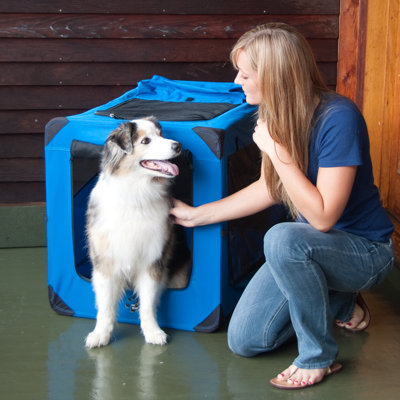 Includes adjustable leash, toy and treat bag//Made with tough, water resistant materials//Steel frame safely houses even excited pets//Top, front and side entry doors for easy access//Folds compactly for storage//Removable, waterproof inner tray cleans...
Buy Now
$219.99
Related Products
This Sportsman 2,000 Watt Liquid Propane Generator is designed to handle your power needs at home or on the jobsite. You can use it to keep your family safe through unexpected power blackouts. The 2,000 Watt Liquid Propane Generator by Sportsman is ma...
View Item
The Sportsman Series gas 7000 Watt Portable Generator can power common major household appliances and power tools, and provide emergency power during blackouts. Equipped with four 120 volt outlets, a 12 volt DC outlet for battery charging, and a 120/240 volt outlet. Use this generator immediately with the recoil start or install a motorcycle battery (not included) to activate the electric start feature. With a 50% load this generator can run for 12 hours. A generator of this size is ideal for camping and running essential household appliances during power outages. It's easy to transport and maneuver when the included wheel kit is installed. Powered by unleaded gas which is a convenient and easy to find fuel source. Choosing a gas generator like the Sportsman Series 7000 Watt Portable gas Generator can ease your worry when catastrophe strikes, and make your leisure activities even more fun. 7000 surge watts/6000 running watts Ideal for emergency backup for your home or office Includes a portability kit with two 10 in. wheels and a handle, so you can get power to wherever you need to go 13 HP engine, 4 stroke OHV, air cooled 120/240 volt operation, AVR automatic voltage regulation, low oil shut off, spark arrestor, UL listed electrical components, full power panel, engine shut off switch, circuit breaker Recoil or electric start, battery for electric start not included Four 120 volt outlets, one 120/240 volt outlet, and one 12 volt DC outlet for battery charging Engine run time: 12 hours at 50 percent load 7 gallon fuel tank with gauge, unleaded gas EPA approved, Non-CARB compliant/Not for sale in California
View Item