Classic Hand Fork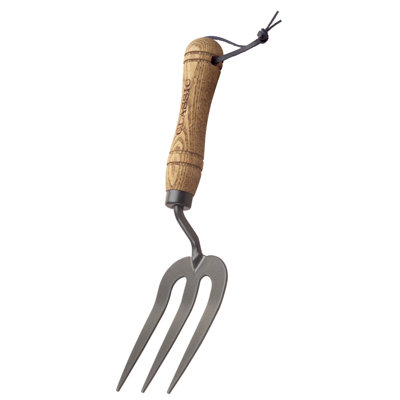 Classic design hand fork//Heavy duty heat treated fork//Solid oak handle//Product Type Hand Fork//Country of Manufacture ...
Buy Now
$19.99
Related Products
The Extreme Max Screening Rake is a multi-purpose, sturdy and stable rake for many lawn and beach-care needs. The 36" head is held with wrap-around bracing to ensure durability to hold up while pushing and pulling the rake. The unconventional tooth design allows you to take with you what you want but leave the rest behind, trapping sticks and rocks, but leaving the sand and grass behind. Simply flip the rake over to find an extended grading edge, perfect for leveling and smoothing sandy areas.
View Item
Head Width: 36 in. Handle Length: 60 in. Handle Material: Aluminum. Rake Shape: Curved. Tine Material: Aluminum. Overall Length: 61 in. Head Material: Aluminum. Cushioned Grip. Extra thick tine tips for long service life. Leveling blade on top for grade finishing. Lightweight aluminum handle. Heavy duty head supported by wrap-around brace. 36 tines.
View Item