Classic Hand Fork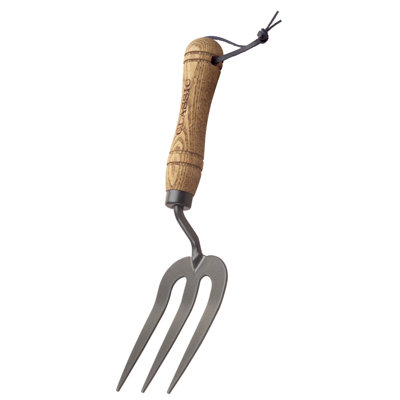 Classic design hand fork//Heavy duty heat treated fork//Solid oak handle//Product Type Hand Fork//Country of Manufacture ...
Buy Now
$20.99
Related Products
This is the best priced and most high quality adjustable rake on the market! This excellent all purpose rake adjusts in two ways. It telescopes from 37 inches to 68 inches for all your raking needs. Also, the tough steel tines adjust from 7.5 inches to 21.75 inches wide. Great for working under hedges and in flower beds. It's the versatility of this rake that makes it such a find. The fan head adjusts with an easy movement and the handle telescopes quickly easily. Besides the usual uses for a garden rake, the smaller head allows you to rake in between perennials and not damage the plants. It also is ideal for raking out debris from window wells, under hard to get at places or in the middle of dense flower beds. The rake is made from aluminum alloy so it is both strong and lightweight - a bonus when there are a lot of heavy leaves to lift up. Also, with the adjustable fan, it folds to a tighter profile so that it is less apt to be damaged while being stored between raking jobs.
View Item
Set of 12. Made from plastic. Black and green color. 10 in. L. Great for weeding and cultivating soil, this Garden Hand Rake features a durable plastic tool with three prongs, a comfortable handle and a hanging hole for easy storage.
View Item