Novelty Garden Tool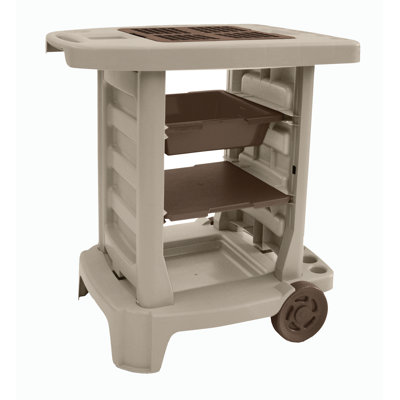 Ideal for gardening//Wheels for portability//Slots hold gardening tools//Handle for easy movement//Material Details Plastic, resin//Distressed No//Colour Taupe//Shape Novelty//Water Resistant Yes//Weather Resistant Yes//Mounting Brackets Included No//I...
Buy Now
$166.99
Related Products
Materials Plastic and metal//Includes Pruner with wrist strap, large hand cultivator, large trowel, large spade//Also includes Small hand cultivator, small trowel, small spade, weeding blade, clippers, plant mister//Ruff & Ready collection//Product Typ...
View Item
Specification Box Size:15inch*11inch*3inch(L*W*H) MINI Sharp Shovel Length:8.6inch MINI Shovel Length: 8.2inch MINI Garden Rake Length:7inch Garden Shovel Length:11.8inch; Width: 2.9inch Garden Rake Length:11.4inch; Width:2.9inch Grass Shear Length:11.8inch Prunning Shear Length: 7.6inch Pruning Saw Length:15.7inch Spray Bottle Height:7.8inch Utility Knife Length:7inch Measuring Tape Length:3M Features Tools are contained in a sturdy blow molded carrying case. Ergonomic design,soft touch grips,molded carrying caseDurable 12 Piece Gardening Tool Set includes everything needed for home gardening. The durable molded case keeps the tools organized and protected from the elements.
View Item