Novelty Garden Tool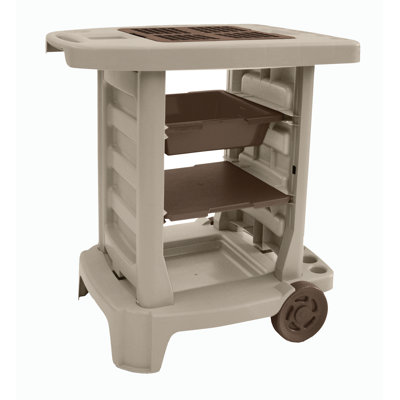 Ideal for gardening//Wheels for portability//Slots hold gardening tools//Handle for easy movement//Material Details Plastic, resin//Distressed No//Colour Taupe//Shape Novelty//Water Resistant Yes//Weather Resistant Yes//Mounting Brackets Included No//I...
Buy Now
$129.99
Related Products
A portion of each purchase is used to help fund breast cancer awareness initiatives. Think ""the pink garden kit"" as the perfect gift! A gardener's delight with this 7 piece tool kit. Make gardening more comfortable using the right tools for every task. The apron protects your clothing while keeping your tools together. The hand tools are comfortable and great for digging, planting bulbs, weeding and pruning. Set contains: Knee pad Apron Gloves Small garden trowel Garden trowel Garden fork Pruning shears Lifetime Warranty  
View Item
This Garden Weasel Long Handled Garden Weasel Tool is perfect for breaking up soil. It is made of sturdy steel, which ensures durability. Versatile in design, this red colored weasel tool combines the function of a spade and a hoe. You can till, culti...
View Item