Pitchfork Metal Garden Tool Garden Stake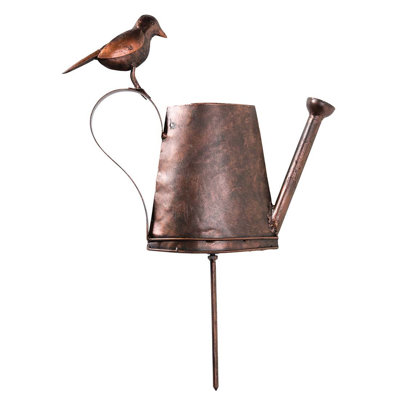 Comes with Bird//Antique finish//Choose pitchfork, shovel or watering can//Easily install securely in the ground//Shovel and pitchfork appear to be partially buried//Each stake is topped with a friendly bird sculpture//Copper coloured decorative metal ...
Buy Now
$64.99
Related Products
This 5 prong stubby rake is perfect for breaking up soil in and around plants. Tough Japanese steel with wood handle give this tool a well balanced feel. The Ninja claw is a instant favorite of all levels of gardener's! 5 curved claw with 4 3/4 spread and 5 1/2 wood handle.
View Item
13" 20.5" 3.2" 5.80 lb 6 Piece Garden Tool Kit Pink Curve Mouth Pruners Flat Mouth Pruners 12" Narrow Aluminum Alloy Trowel 12" Aluminum Alloy Trowel 12" Aluminum Alloy Rake 9" Saw Carrying Case Handles allow comfortable grip Aluminum construction for durability Apollo Apollo Tools DT3706P Gardening Kit Lifetime Pink This 6 piece garden tool kit contains useful tools for gardening needs. The tools are contained in a sturdy blow molded carrying case, handy to store and organize the tools. http://www.apollotools.com
View Item