Polystone/Metal Flower Pot and Garden Tool Fountain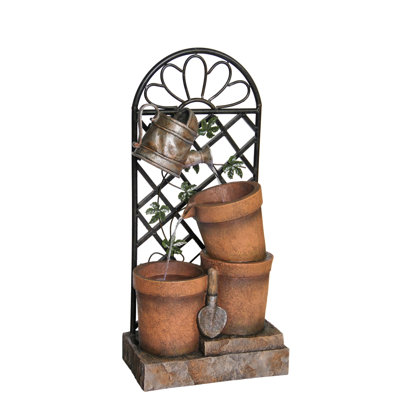 Material Stone powder, polyresin and metal//Modern style//Colour Brown//Indoor or Outdoor Use Indoor and Outdoor//Power Source Electricity//Bulb Included//Type Floor//Submersible Pump//Bulb Type LED//Design Tiered//Subject Bowls & Barrels//Primary Mate...
Buy Now
$295.99
Related Products
Made of Iron//Made from 100% metal//Country of Manufacture China
View Item
VELCRO Brand Plant Ties make garden staking easy with no knots, twists, or ties. Simply cut-to-length and wrap the VELCRO tie onto itself for a secure hold. They are reusable, adjustable and gentle on plants. Perfect for all kinds of gardens and gardening, outside or inside! More duarble and easier to use than conventional plant ties.
View Item