Shovel Metal Garden Tool Garden Stake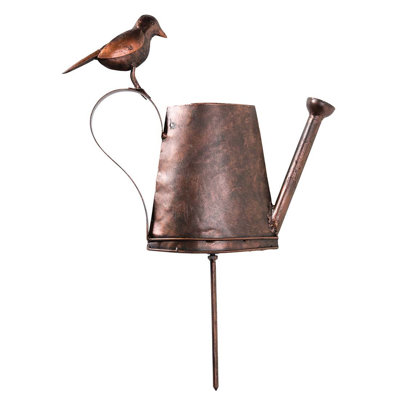 Choose pitchfork, shovel or watering can//Easily install securely in the ground//Shovel and pitchfork appear to be partially buried//Comes with Bird//Antique finish//Copper coloured decorative metal stakes with an antique finish//Each stake is topped w...
Buy Now
$84.99
Related Products
This kid-sized set of sturdy tools lets little ones garden like the grown-ups. Each metal tool is attached to a 27.5" solid wood handle so kids can really dig in! Recommended for 5 years and up.
View Item
Every gardener needs a hand garden trowel~ it is the most used hand garden tool; as helpful with houseplants as in a full perennial garden. Treat yourself to this quality crafted wooden handle garden trowel, made from the strong and durable ash tree. A lovely gardening gift for both men and women.
View Item