Shovel Metal Garden Tool Garden Stake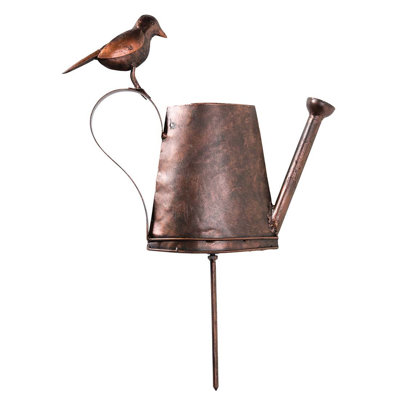 Choose pitchfork, shovel or watering can//Easily install securely in the ground//Shovel and pitchfork appear to be partially buried//Comes with Bird//Antique finish//Copper coloured decorative metal stakes with an antique finish//Each stake is topped w...
Buy Now
$76.99
Related Products
A lightweight, convenient trenching tool made of high impact styrene.
View Item
Set of 4. Made from metal and plastic. Black and green finish. 26.75 in. - 39.75 in. L x 3 in. W. Easily dig, aerate soil, create planting rows and harvest crops with this Metal Garden Shovel featuring a durable, strong metal tool with a pointed shovel head, an extendable handle and a comfortable, anti-slip grip.
View Item