.3 Cu. Ft. Kitchen Compost Collector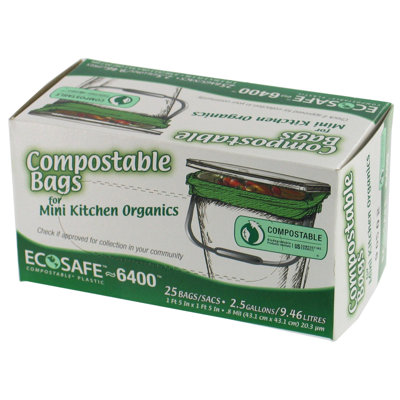 25 Per box//Plastic bag//Ideal for kitchen organics//Meets ASTM #D6400 standard specifications for compostable products//Intended to be composted in a municipal or commercial facility operated in accordance with best composting management practises//Ca...
Buy Now
$29.99
Related Products
The Exaco .1 Cu. Ft. Compost Bucket is the best composting apparatus to utilize the kitchen waste. The white finish of this compost bucket matches any kitchen decor. This compost bucket is made from plastic and metal and is strong enough to serve you ...
View Item
The Compost Wizard Essentials Kit is the perfect addition to any composter unit or compost pile. These tools are great for kick starting or improving a compost batch. Kitchen accents compost pail - This 3 quart pail is perfect for collecting kitchen s...
View Item