0.13 cu. ft. Kitchen Composter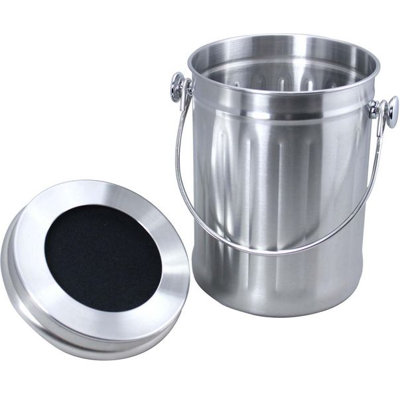 Material 304 Stainless steel//Beautiful for your kitchen counter and perfect for kitchen scraps//Easy and efficient way to recycle kitchen food scraps//Odour removal//Easy to carry//Filter included//Material Details 304 Stainless steel//Product Type Ki...
Buy Now
$73.99
Related Products
Turn food scraps into valuable nutrients for your plants with Plow & Hearth leakproof, odor-free copper-plated compost container. It makes an attractive addition to your counter and is leak- and odor-free. Copper-plated compost container comes with a ...
View Item
Round pail includes two charcoal filters in the lid and the square pail has one for odour containment//Top rack material Plastic liner//Dishwasher safe//Material Details Bamboo//Product Type Kitchen Composter//Colour Bamboo//Material Plastic; Other//Wo...
View Item