0.13 cu. ft. Kitchen Composter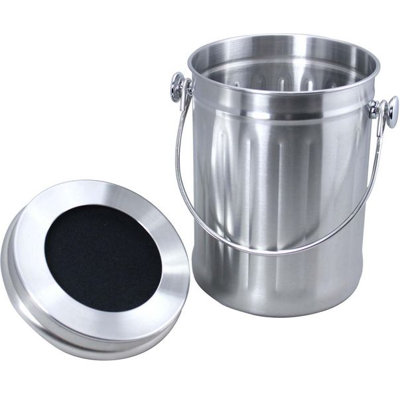 Material 304 Stainless steel//Beautiful for your kitchen counter and perfect for kitchen scraps//Easy and efficient way to recycle kitchen food scraps//Odour removal//Easy to carry//Filter included//Material Details 304 Stainless steel//Product Type Ki...
Buy Now
$66.35
Related Products
Decorative above ground compost container with below ground container designed for micro organism exchange to quickly break down compost//Fully recyclable and BPA free//Fertilizes surrounding lawn, garden bed or raised garden bed area//Animal and roden...
View Item
Love gardening? Simply put your kitchen food waste into a compost bin and you can produce high-quality soil that is much cheaper than buying it from a garden store! Compost soil is dense and rich with nutrients and the soil created from your egg shell...
View Item