0.13 cu. ft. Kitchen Composter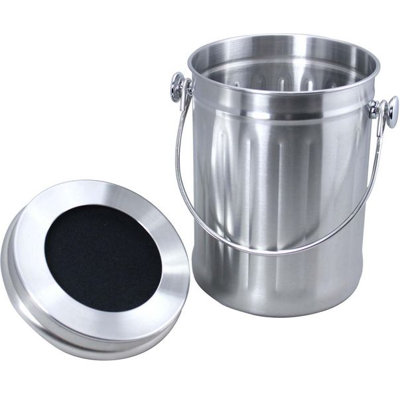 Material 304 Stainless steel//Beautiful for your kitchen counter and perfect for kitchen scraps//Easy and efficient way to recycle kitchen food scraps//Odour removal//Easy to carry//Filter included//Material Details 304 Stainless steel//Product Type Ki...
Buy Now
$63.79
Related Products
The Urban Composter? Bucket is a versatile kitchen compost bin can be used for composting all kitchen scraps including meat. It uses an anaerobic decomposition process similar to Bokashi but without the messy sawdust. The active ingredient are effecti...
View Item
Countertop use//Allows oxygen to easily flow to prevent odour//Food decomposes more slowly and stays drier during composting process//Odour free//Product Type Kitchen Composter//Compost Bag Included//Indoor or Outdoor Use Indoor only//Odour Resistant//...
View Item