0.16 cu. ft. Kitchen Composter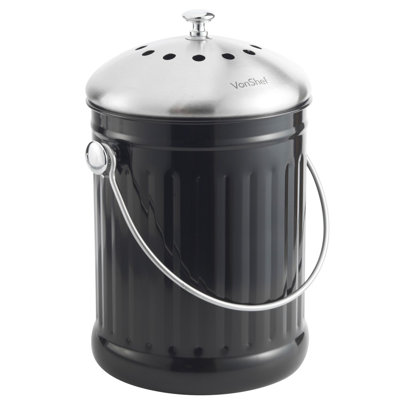 VonShef stainless steel compost bin caddy is sleek and stylish and is specifically made to store kitchen waste such as vegetable peelings and can be stored perfectly on kitchen counter tops or under the kitchen sink. Designed in a sleek black body and...
Buy Now
$29.99
Related Products
So you've made the jump. Awesome! Now, keep your compost collector in tip-top shape with ASTM 6400 certified bags that you can carry to your bin or local facility to make waste a little less, well, wasteful.
View Item
The Exaco .1 Cu. Ft. Compost Bucket is the best composting apparatus to utilize the kitchen waste. The white finish of this compost bucket matches any kitchen decor. This compost bucket is made from plastic and metal and is strong enough to serve you ...
View Item