0.23 cu. ft. Kitchen/Countertop Composter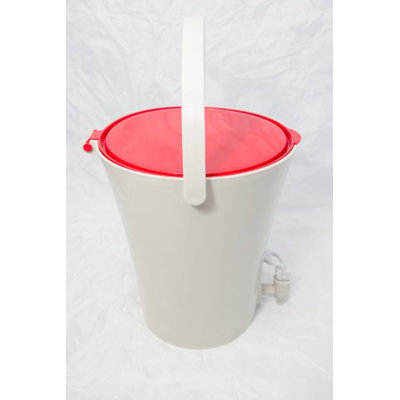 City Composter for compact kitchen use, 1.7 gal//Designer product for kitchen use//Easy and green way of disposing of food waste//Within days food scraps will become liquid organic fertilizer//Composting food scraps = less garbage, less landfill and le...
Buy Now
$82.34
Related Products
With stylish good looks and the same range of colored lids, the Urban Composter City has a 6 liter capacity. The Urban Composter City uses anaerobic composting to ferment your kitchen scraps right in the bucket, with no foul odors and no flies. Simply...
View Item
Oggi's countertop compost pail, is made from bamboo fiber. Conveniently store food scraps in this odor-eliminating container before transferring them to an outside composter. The unit works great for egg shells, peelings, coffee grounds, and more. One charcoal filter included to absorb odors; replacement filters are available. Capacity is 3.8-liter. Convenient carry handle.
View Item