0.23 cu. ft. Kitchen/Countertop Composter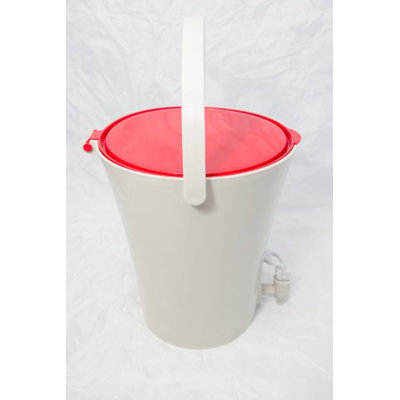 City Composter for compact kitchen use, 1.7 gal//Designer product for kitchen use//Easy and green way of disposing of food waste//Within days food scraps will become liquid organic fertilizer//Composting food scraps = less garbage, less landfill and le...
Buy Now
$81.99
Related Products
Beautiful for your kitchen counter and perfect for kitchen scraps. The 0.6 gal compost pail can hold 2 to 3 days' food scraps. This is an easy and efficient way to recycle kitchen food scraps that will later be transfer to worm compost bins, bokashi bucket, or other composter at your garden. This compost crock features a fluted, polished stainless steel body and a satin-finished lid to create a product that's attractive enough for your countertop, but durable enough for the job it's intended for. It features a handle that makes it easy to carry the contents to your main compost bin. This compost crock is dishwasher safe.
View Item
Don't let its size fool you. This pint-sized, portable powerhouse keeps funky odors at a minimum with Full Circle innovative patented Fresh Air? technology that allows for aerobic decomposition. Use the specially designed lid that rests on the bin's e...
View Item