0.23 cu. ft. Kitchen/Countertop Composter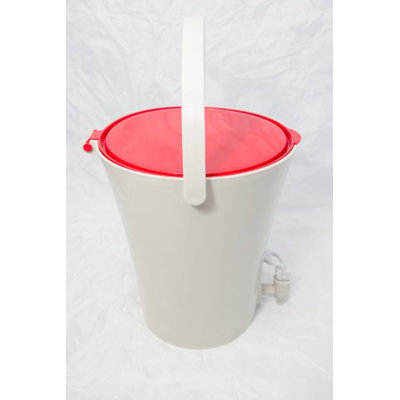 City Composter for compact kitchen use, 1.7 gal//Designer product for kitchen use//Easy and green way of disposing of food waste//Within days food scraps will become liquid organic fertilizer//Composting food scraps = less garbage, less landfill and le...
Buy Now
$82.34
Related Products
Compost Bin for Kitchen Countertop Enrich Your Plants and Environment Today! - Do you throw out all your food scraps without even realizing the benefits? - Does your kitchen smell really bad due to the spoiling and rotting of organic waste in the refuge bin? - Do you want to collect your fruit, vegetable, bread, grain, egg shell, coffee grounds and tea bag waste without using an unsightly and smelly plastic container? - Are you juicing or consuming a lot of healthy fruits and vegetables? Allow Us to Help with the All New Compost Bin by Charville Kitchenware Collect and Recycle your organic scraps without any fuss - Elegant durable design made of high quality stainless steel that would look stylish in any kitchen. - Odor suppressing dual carbon filters. - 1 Gallon capacity with new silicone grip on handle. - Easy to clean. You are supported by our Lifetime Warranty too! We Cannot Guarantee this Special Price, So Hurry and Buy Now!
View Item
25 Per box//Plastic bag//Ideal for kitchen organics//Meets ASTM #D6400 standard specifications for compostable products//Intended to be composted in a municipal or commercial facility operated in accordance with best composting management practises//Ca...
View Item