1.7 Gal. Kitchen Composter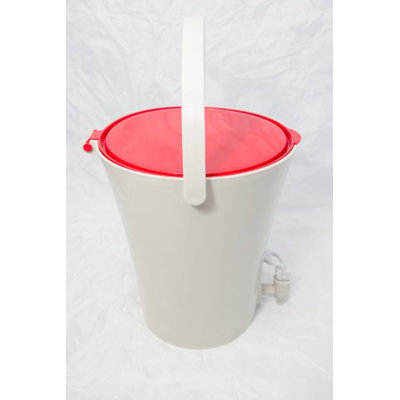 City Composter for compact kitchen use, 1.7 gal//Designer product for kitchen use//Easy and green way of disposing of food waste//Within days food scraps will become liquid organic fertilizer//Composting food scraps = less garbage, less landfill and le...
Buy Now
$61.99
Related Products
Breeze collection//Simple solution for odour free composting//Patented Fresh Air? technology reduces mess, odour and flies//Designed to keep the lid off your countertop//Ready to use, including three compostable bags//Perfect 0.85 gallon size//Made of ...
View Item
Turn food scraps into your own organic fertilizer with our Sorbus® Stainless Steel 1 Gallon Compost Bin! This lovely, odorless, 1 gallon compost bin fits several days' worth of food scraps and can later be used on crops. No need to worry about bacteria growth or chemicals seeping out because the stainless steel design protects against it all. The compost bin also includes a replaceable charcoal liner that acts as a natural filter from odors. It is perfectly designed to compliment any kitchen and easily fits most countertops. Unlike plastic containers this stainless steel bin can be easily cleaned and is guaranteed not to rust, scratch, or chip. The bin holds 1 gallon of compost, includes a carrying handle, and measures approximately 7.16" diameter and 11" height.
View Item