1 Gal. Kitchen Composter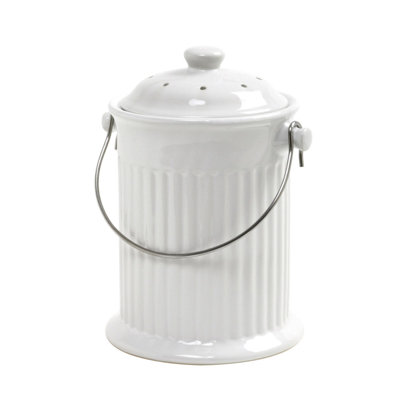 Includes filter in lid to keep compost odourless//Easy organic recycling//Store peelings, egg shells, coffee grounds, greens, clippings and vegetable scraps for transfer to your garden composter//Sturdy stainless steel handle//Capacity 1 Gallon//Materi...
Buy Now
$77.99
Related Products
The Urban Composter? Bucket is a versatile kitchen compost bin can be used for composting all kitchen scraps including meat. It uses an anaerobic decomposition process similar to Bokashi but without the messy sawdust. The active ingredient are effecti...
View Item
VonShef stainless steel compost bin caddy is sleek and stylish and is specifically made to store kitchen waste such as vegetable peelings and can be stored perfectly on kitchen counter tops or under the kitchen sink. Designed in a sleek black body and...
View Item