Breeze 0.85 Gal. Kitchen Composter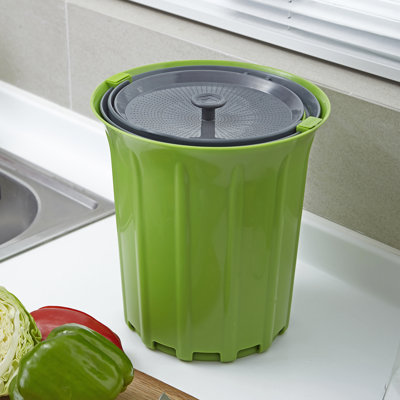 Breeze collection//Simple solution for odour free composting//Patented Fresh Air? technology reduces mess, odour and flies//Designed to keep the lid off your countertop//Ready to use, including three compostable bags//Perfect 0.85 gallon size//Made of ...
Buy Now
$46.99
Related Products
Replacement carbon filters for the RTS Kitchen Caddy fit into the snap-fitting lid to ventilate and neutralize odors. Pack of 5 filters.
View Item
Beautiful for your kitchen counter and perfect for kitchen scraps. The compost pail can hold several days worth of food scraps. This is an easy and efficient way to recycle kitchen food scraps that will later be transferred to worm compost bins, bokas...
View Item