ECO 2.7 Gal. Kitchen Composter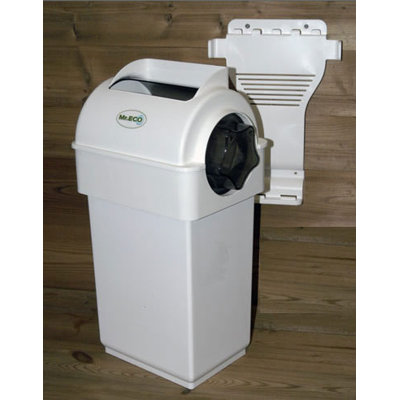 Includes wall mount//Hide all previously collected waste//Eliminates presence of insects//Dishwasher safe//Made of recycled plastic//Sturdy wall hanger//Either hang from cabinet door under sink or place on top of counter//With tumbler//Unit detaches ea...
Buy Now
$72.99
Related Products
Transform leaves, grass, and kitchen scraps into gardener's gold! This easy-to-use guide shows you how to turn household garbage and backyard refuse into nutrient-filled compost that can nourish your soil and promote a thriving garden. You'll soon be saving money, minimizing waste, and enjoying bountiful harvests.
View Item
Beautiful for your kitchen counter and perfect for kitchen scraps. The compost pail can hold several days worth of food scraps. This is an easy and efficient way to recycle kitchen food scraps that will later be transferred to worm compost bins, bokas...
View Item