ECO 2.7 Gal. Kitchen Composter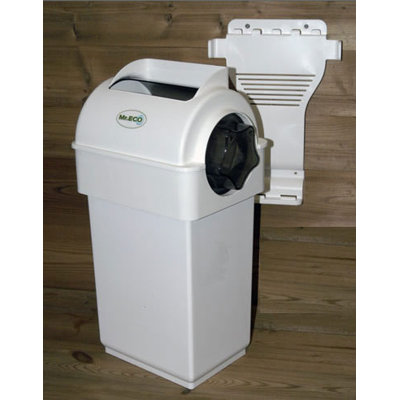 Generally speaking, composting isn't such an enjoyable activity. It often comes with putrid smells, an awful visual and can cause undesirable insects to appear. Mr.ECO smartly resolves the problem by eliminating the inconveniences of recuperating comp...
Buy Now
$60.99
Related Products
Bokashi composting is a ferment process. It can compost meats, fishes, bonds, dairy products, veggies, and fruits. It takes only 2 to 4 weeks for the composting. EM ceramic powder is infused into the bucket for faster fermentation. With Bokashi Bran a...
View Item
This stainless steel counter top waste bin will add touch of style to your kitchen. Can easily be stored on the countertop or under the sink. Features: -Capacity (cu. ft.): 0.03.-Product Type: Kitchen Composter.-Color: Silver.-Material: Metal -Materia...
View Item