ECO 2.7 Gal. Kitchen Composter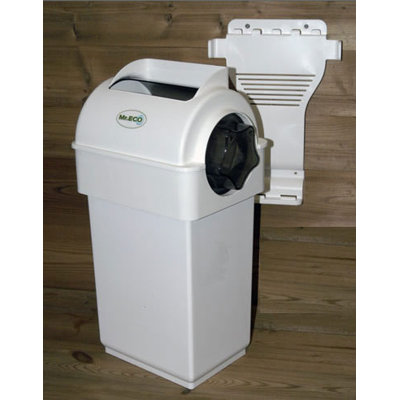 Generally speaking, composting isn't such an enjoyable activity. It often comes with putrid smells, an awful visual and can cause undesirable insects to appear. Mr.ECO smartly resolves the problem by eliminating the inconveniences of recuperating comp...
Buy Now
$46.99
Related Products
Includes filter in lid to keep compost odourless//Easy organic recycling//Store peelings, egg shells, coffee grounds, greens, clippings and vegetable scraps for transfer to your garden composter//Sturdy stainless steel handle//Capacity 1 Gallon//Materi...
View Item
This lovely, odorless, 1 gallon compost bin fits several days' worth of food scraps and can later be used on crops. No need to worry about bacteria growth or chemicals seeping in because the stainless steel design protects against it all. The compost ...
View Item