Kitchen Composter (Set of 3)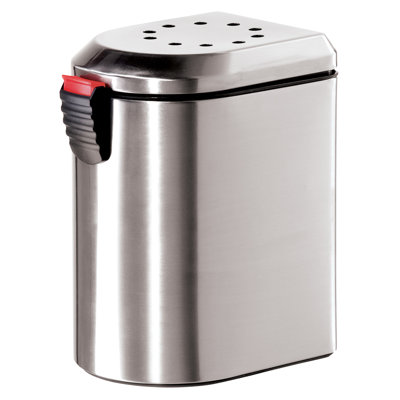 Silver//Stores vegetable peelings, egg shells, coffee grinds and more until ready for outdoor composter//Charcoal filter absorbs odours//Product Type Kitchen Composter//Colour Silver//Material Metal//Country of Manufacture ...
Buy Now
$170.97
Related Products
Replace you kitchen dustbin with Exaco Kitchen Compost Collector that provides you with compost made from waste. This compost collector is made from plastic, which is durable, waterproof, and withstands every weather conditions. It has a handle for co...
View Item
The Compost Wizard Essentials Kit is the perfect addition to any composter unit or compost pile. These tools are great for kick starting or improving a compost batch. Kitchen accents compost pail - This 3 quart pail is perfect for collecting kitchen s...
View Item