Kitchen/Countertop Composter (Set of 3)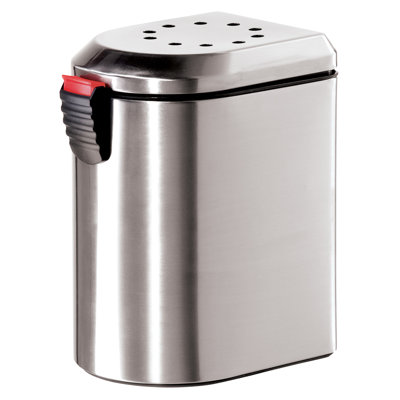 Silver//Stores vegetable peelings, egg shells, coffee grinds and more until ready for outdoor composter//Charcoal filter absorbs odours//Product Type Kitchen Countertop Composter//Colour Silver//Material Metal//Country of Manufacture ...
Buy Now
$197.97
Related Products
25 Per box//Plastic bag//Ideal for kitchen organics//Meets ASTM #D6400 standard specifications for compostable products//Intended to be composted in a municipal or commercial facility operated in accordance with best composting management practises//Ca...
View Item
This 1 gallon black polypropylene pail with handle is great for saving kitchen scraps for your garden compost pile. The pail is also 100% recyclable as well. Made from high quality polypropylene, they are built to last. Dishwasher safe and won't break like other porcelain models.
View Item