Kitchen Composter (Set of 3)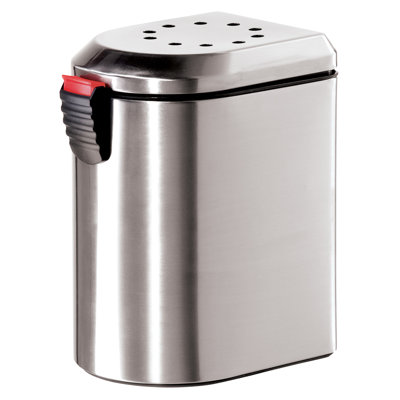 Silver//Stores vegetable peelings, egg shells, coffee grinds and more until ready for outdoor composter//Charcoal filter absorbs odours//Product Type Kitchen Composter//Colour Silver//Material Metal//Country of Manufacture ...
Buy Now
$173.97
Related Products
The Exaco .1 Cu. Ft. Compost Bucket is the best composting apparatus to utilize the kitchen waste. The white finish of this compost bucket matches any kitchen decor. This compost bucket is made from plastic and metal and is strong enough to serve you ...
View Item
"We love composting as much as you do and that's why we made sure to pay attention to every detail when designing this Kitchen Compost Keeper. From the all Stainless Steel construction that's odorless and designed to never rust, to the double-thick charcoal filter to make sure your home never smells like compost. At Earth Cycle we know that there is beauty in everyday things, and we designed our composter to be an elegant part of your home. We stand by everything we make with a lifetime guarantee. Cheers to an amazing garden."
View Item