Kitchen Composter (Set of 3)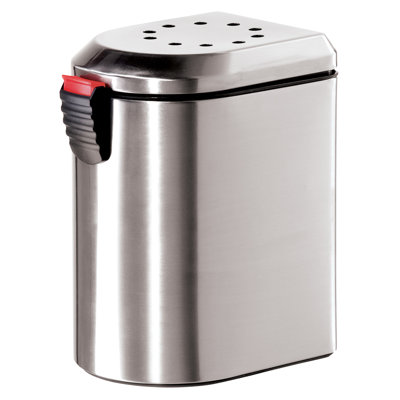 Silver//Stores vegetable peelings, egg shells, coffee grinds and more until ready for outdoor composter//Charcoal filter absorbs odours//Product Type Kitchen Composter//Colour Silver//Material Metal//Country of Manufacture ...
Buy Now
$197.97
Related Products
The Urban Composter? Bucket is a versatile kitchen compost bin can be used for composting all kitchen scraps including meat. It uses an anaerobic decomposition process similar to Bokashi but without the messy sawdust. The active ingredient are effecti...
View Item
Make compost 10-times faster with Green Cycler. RE-DESIGNED AND GUARANTEED FOR DURABILITY! This exciting new appliance shreds kitchen scraps to the ideal size for composting or worm bin, and stores biodegradables without mess, odor or pests. Shredded food scraps will super-charge your compost pile. Get ready for amazing gardening results. Your own healthy, organic compost is just days away. Keep your kitchen neat, reduce smells and mess. Micro-ventilation helps eliminate odor-producing bacteria. All parts designed for quick (dishwasher safe) clean up. All parts are 100% guaranteed! See manufacturer site for details.
View Item