Kitchen/Countertop Composter (Set of 3)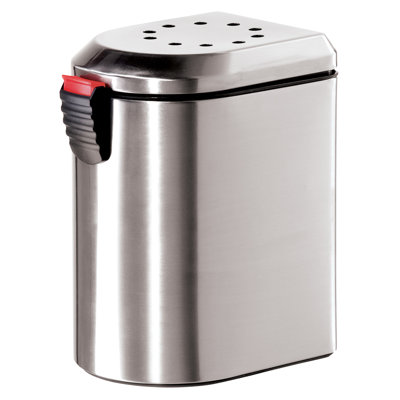 Silver//Stores vegetable peelings, egg shells, coffee grinds and more until ready for outdoor composter//Charcoal filter absorbs odours//Product Type Kitchen Countertop Composter//Colour Silver//Material Metal//Country of Manufacture ...
Buy Now
$197.97
Related Products
Oggi's countertop compost pail, is made from bamboo fiber. Conveniently store food scraps in this odor-eliminating container before transferring them to an outside composter. The unit works great for egg shells, peelings, coffee grounds, and more. One charcoal filter included to absorb odors; replacement filters are available. Capacity is 3.8-liter. Convenient carry handle.
View Item
The Urban Composter? Bucket is a versatile kitchen compost bin can be used for composting all kitchen scraps including meat. It uses an anaerobic decomposition process similar to Bokashi but without the messy sawdust. The active ingredient are effecti...
View Item