Take Out 0.75 Gal. Kitchen Composter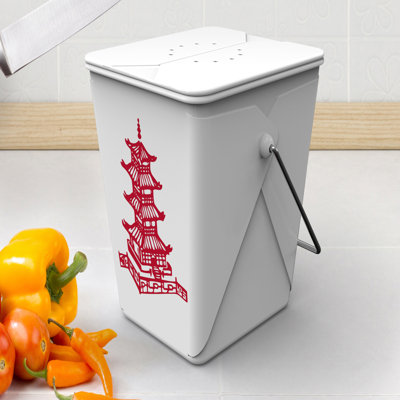 Don't toss those food scraps into the trash - collect them in Fred's take out bin. It's a clever way to keep compost-bound waste out of sight. Comes with two carbon filters to combat odors and a handy how-to guide. Sturdy, enamel-coated steel construc...
Buy Now
$21.99
Related Products
City Composter for compact kitchen use, 1.7 gal//Designer product for kitchen use//Easy and green way of disposing of food waste//Within days food scraps will become liquid organic fertilizer//Composting food scraps = less garbage, less landfill and le...
View Item
Lid seals to control odour//Washable, removable inner bucket for kitchen waste//Attractive colour blends in with kitchen decor//Weather Resistant Details Weatherproof//Water Resistant Details Waterproof//Product Type Kitchen Composter//Colour White//Ma...
View Item