Angels of Meditation and Contemplation 2 Piece Statue Set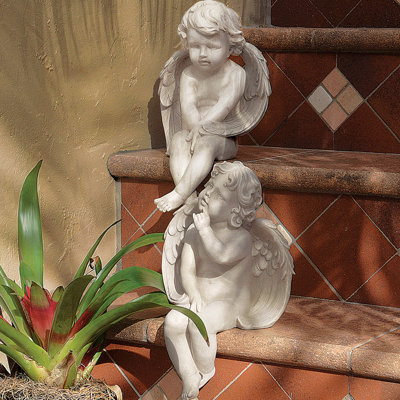 Features: -Material: Resin/Plastic.-Traditional style.-Age Group: Adult.-Holiday Theme: No -Holiday: ..-Color: Antique stone.-Style: Eclectic.-Lighted: No -Bulb Type: .-Bulb Included: ..-Powered: No -Power Source: ..-UV Resistant: Yes.Specifications: -...
Buy Now
$49.99
Related Products
Made from 100% polyester brushed microfiber fabric that is super soft for ultimate comfort with no fading//Machine washable with delicate cycle and is dryer safe. Durable enough for both indoor and outdoor//Features vivid colours and clear image with n...
View Item
The hardest part of starting is creating a habit to quiet the mind, do you currently find it hard to sit still on top of not thinking?This book is a great start to your solution using simple step by step program training that makes meditation an easy habitMeditation has been used for thousands of years in different cultures and done in different ways, only recently have modern society developed a meaning that meditation must be done by yourself in a zen place. Why is this?Meditation means to practice meditating!There is nowhere in the definition of meditation that states you must clear your mind, focus on your breathing and be by yourself. Meditation means to become more aware of oneself by acknowledging your conscious, there are many ways to do this and the most known happens to be focused breathing. Everyone has a peaceful zen state that can truly benefit them, however finding that zen state and using the right techniques for the right person is something that takes practice over time.That is why I wrote this book, although it may not be 500 pages it has only the necessary information you need to start and develop a good solid meditation practice. Using well researched and tested results from my own practice I have put together the techniques and strategies I used to develop a daily practice of meditation.In this book you will learn:History of meditationWhat is needed to begin meditationMeditation Techniques for Stress ReliefMeditation Techniques for Energy RejuvenationMeditation Techniques for Mental ClarityHow to use meditation for creativity & intuitionHow to Connect with the 3rd EyeWhy Meditation and Yoga are like Yin and YangMeditation while being active, learning to improve your gameTechniques to Enhance your MeditationHow to Measure the Effectiveness of Your MeditationAND MUCH MORE!
View Item