'Meditating Buddha' Painting Print on Wrapped Canvas Size: 12" H x 12" W x 0.75" D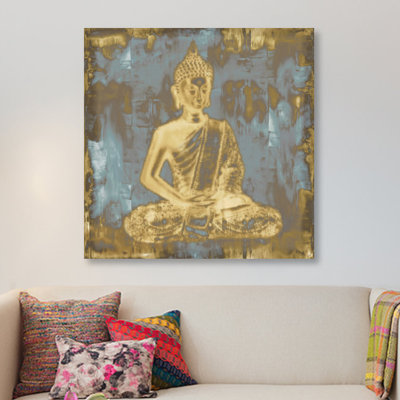 Deep breath in... and... namaste. Nothing feels better than a morning yoga session! Whether you have a whole room devoted to your practice or you're just taking up a small corner of your bedroom, you'll love having this calming canvas print in your re...
Buy Now
$48.99
Related Products
This excellant guide provides basic instruction for the development of mindfulness -- the development of beneficial qualities, such as Compassion, Lovingkindness, and Wisdom. These authors are wonderful teachers, and this book will be the best present you can buy for yourself or for someone you care for.
View Item
Meditations for every day of Lent.
View Item