'Meditating Mind' Graphic Art Print on Canvas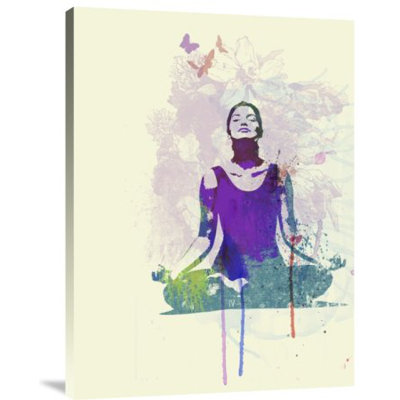 Museum quality giclee on canvas//Hand stretched on 1.5" stretcher bars//Gallery wrapped with image mirrored onto the sides//Ready to hang//Handmade in the USA//Subject People//Product Type Print//Print Type Graphic Art Print//Frame Type Wrapped Canvas/...
Buy Now
$369.99
Related Products
It's the most invaluable resource for healing, energy, and a deep sense of well being. Meditation calms and replenishes the body, mind and spirit--and this richly illustrated, information-filled guide shows how to experience its multitude of benefits. Make a ritual of preparing the space and the body, settle into one of the comfortable, relaxing positions, and begin by mastering breath control, the calming core of meditation. Use the special ways to meditate for different times of the day, try techniques for concentrating on particular lifestyle changes, and intensify inner awareness with mantras and visualizations. And, if your image of meditation is someone sitting cross-legged with eyes shut, then these unusual forms--including some meditations to do while moving and even eating--provide a fascinating alternative. "Plus: A 60-minute CD of soothing hypnotic music to relax the body and mind, and enhance meditation.
View Item
This framed canvas is printed on archival quality canvas, pre mounted to a sturdy backer board. This will ensure that your canvas print will never stretch or sag in the frame. It also has a more textured look than the traditional canvas wraps due to t...
View Item