Meditation Gardens 1 Indoor/Outdoor Pet Bed Size: 40" L X 30" W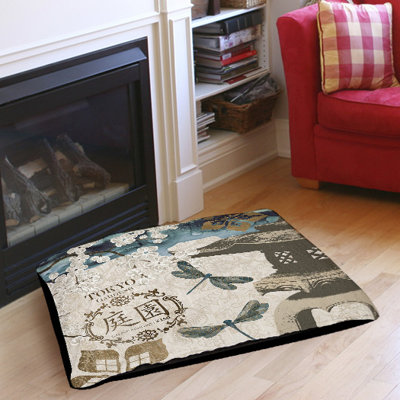 Beautiful art by Morgan Yamada creates a botanical themed design in shades of brown with a touch of blue for this printed indoor / outdoor dog bed.The design is printed on weather resistant polyester fabric for the top of the bed. The bottom is waterp...
Buy Now
$67.99
Related Products
This excellant guide provides basic instruction for the development of mindfulness -- the development of beneficial qualities, such as Compassion, Lovingkindness, and Wisdom. These authors are wonderful teachers, and this book will be the best present you can buy for yourself or for someone you care for.
View Item
Fiercely moving, the two long narrative poems of Martin & Meditations on the South Valley revolve around the semi-autobiographical figure of Martin, a mestizo or 'detribalized Apache.' Abandoned as a child and a long time on the hard path to building his own family, Martin at last finds his home in the stubborn and beautiful world of the barrio. Jimmy Santiago Baca 'writes with unconcealed passion, ' Denise Levertov states in her introduction, 'but he is far from being a naive realist; what makes his writing so exciting to me is the way in which it manifests both an intense lyricism and that transformative vision which perceives the mythic and archetypal significance of life-events.'
View Item