High-Back Executive Chair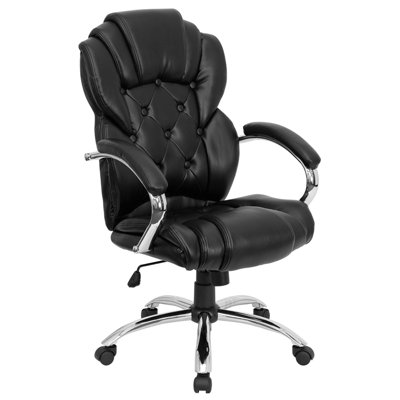 Transitional office chair//Bonded leather office chair//Finish Chrome//Black leather soft upholstery//Material Chrome, foam, leather, steel//Executive high back swivel chair//Made of eco friendly materials//Integrated headrest//Overstuffed padded seat ...
Buy Now
$489.99
Related Products
Natural stone is the most aesthetic, eco-friendly construction material known to human kind. Granite stone is resilient and can last decades. As a result, this outdoor stone table top, which is made of granite, creates a timeless stone table. This Gra...
View Item
The inspiration of Riva is that of a nautical theme, in particular of boats of Italy. This design statement is transferred to the Riva design, particularly in the arms where they appear higher in the front and immediately sweep down toward the back. T...
View Item