Harmony Wood Mini Sorter, Two Sections, Mahogany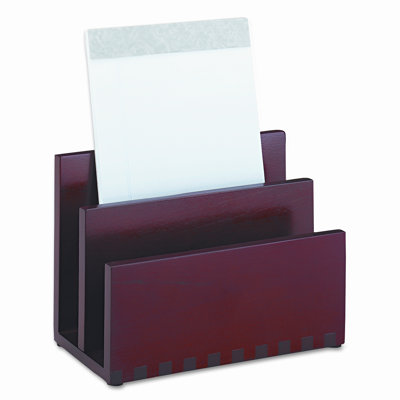 Desktop File Folder Sorter Type Vertical Mini Sorter//Height 5 in//Number of Compartments 2//Global Product Type Desktop File Folder Sorters//Post Consumer Recycled Content Percent 0 %//Material(s) Wood//Depth 15 1 2 in//For File Size Mail, Messages, S...
Buy Now
$20.99
Related Products
ENVIRONMENTALLY FRIENDLY - Made of thick recycled poly material. BUILT TO LAST- Unyielding to rot and deterioration. LOW MAINTENANCE - No painting and fade resistant. MADE IN USA/WARRANTY - Superior Craftsmanship. 12 year residential warranty/1 year commercial. DIMENSIONS - 4.5"L x 28"W x 57.5"H 24 lbs.. We look in all corners of the World for quality products at the lowest possible prices. Create Your Outdoor Oasis with PHAT TOMMY home and garden products.
View Item
These seed embedded print and assemble at home invitation kits will blossom into a garden of flowers if planted and cared for. The perfect paper for that important mailing. The paper is 50% recycled and has our wildflower blend seeds embedded in the paper. The envelopes are a recycled felt finish paper that matches the handmade stock nicely. We have finished the handmade paper with a trimmed edge to keep the costs at just $1.00 each. Contains a blend of 10 annual and perennial species. Tolerates partial shade; needs 4 hours a day of direct sunlight and grows to about 3'. Seeds include Perennial English Daisy Perennial Tussock Bellflower Annual Lilac Godetia Annual Monkeyflower Biennial/Perennial Foxglove Annual Dwarf Spurred Snapdragon Perennial Showy Evening Primrose Annual Red Corn Poppy Biennial/Annual Catchfly Perennial Creeping Thyme
View Item