Jetty Mail Tub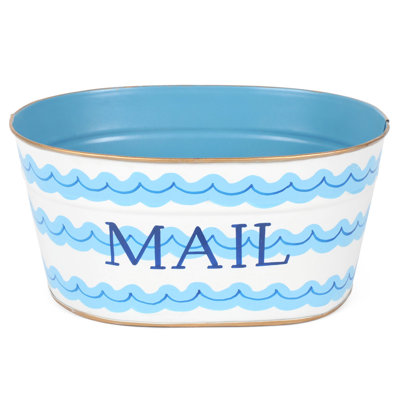 Colour Blue and white//Hand painted//Recycled metal//Lead free paint//Clean with damp cloth//Product Type Bucket//Material Details Recycled metal//Colour Blue and white//Style Modern & Contemporary//Primary Material Metal Wire//Quantity Individual//Por...
Buy Now
$85.99
Related Products
100 - 2- 8.5" x 12" (8.5" x 11.25" usable space) padded bubble mailers self - sealing bubble mailers our bubble mailers are laminated to a 55 lb Kraft paper and have bubble that runs all the way to the flap. Most of the competition uses a 46 lb paper and stops the bubble an inch or so short of the flap.
View Item
Sturdy, commercial-grade fiberboard tubes are the ideal way to store or mail artwork, posters, maps, blueprints and anything else that cannot be folded. Includes plastic endcaps. Fiberboard tube is covered with white Kraft paper. Usable dimensions are listed.. Post consumer recycled content: 35%. Recycled content: 100%. Made in USA.
View Item