Natural Elements 2 Indoor/Outdoor Pet Bed Size: 28" L x 18" W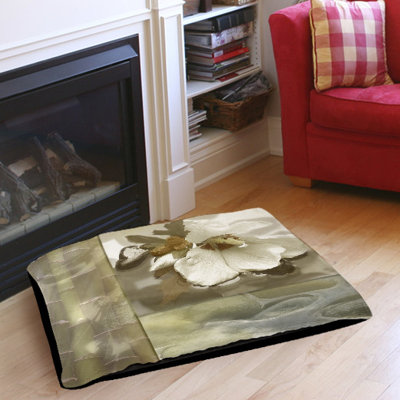 Beautiful art by Donna Geissler creates a botanical themed design in neutral tones for this printed indoor / outdoor dog bed. The design is printed on weather resistant polyester fabric for the top of the bed. The bottom is waterproof cotton "duck" fa...
Buy Now
$46.99
Related Products
Hip + Joint for dogs includes natural and effective joint support ingredients at levels 2x higher than other brands. Formulated by veterinarians and manufactured in the USA, Hip + Joint provides the right joint support for dogs starting to slow down or showing signs of discomfort and stiffness associated with everyday activities like walks and play. Administered in a delicious, naturally flavored with duck chew, Hip + Joint offers an easy and effective alternative for supporting joint health in your pet.
View Item
Behavior issues can be a real struggle for pets and their owners. Calming, from Pet Naturals of Vermont can help. Calming helps to manage both environmental stressors like loud noises, grooming and veterinarian appointments or overstimulation due to a houseful of visitors and, everyday stress issues like separation fears, declining cognitive health and training issues. This formula includes L-Theanine, Vitamin B1 and Colostrum Calming Complex, all natural alternatives that calm without changing your pets personality which is why Calming is the number 1 recommended formula available.
View Item