Natural Elements 2 Indoor/Outdoor Pet Bed Size: 28" L x 18" W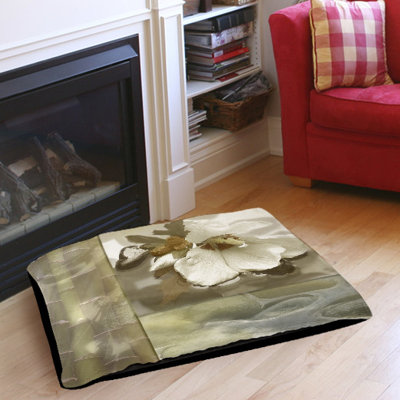 Beautiful art by Donna Geissler creates a botanical themed design in neutral tones for this printed indoor / outdoor dog bed. The design is printed on weather resistant polyester fabric for the top of the bed. The bottom is waterproof cotton "duck" fa...
Buy Now
$43.99
Related Products
Calming XL is designed for the big dogs (over 75 lbs.) that experience increased environmental stressors, like a stranger stealing their spot on the couch, or the move to a new home. Calming XL's Colostrum Calming Complex supports stress reduction and co
View Item
Pet Naturals Hip and Joint PRO provides maximum support for your dog?s joint comfort. If you?ve noticed your dog has a harder time climbing the stairs or bouncing back after your afternoon hike, finding the best supplement to support his joint health is the right step forward. Help him be his happy, active self through and through with the six healing ingredients in this tasty chewable supplement For all dogs Supports digestion and prevents gas, bloating, and bad breath Helps maintain proper gut flora in the digestive tract by providing a source of beneficial bacteria Supports a healthy immune system Produces B vitamins and enzymes Supports regularity Manufactured in the U.S.A.
View Item