Brindalla Cotton Throw Pillow Color: Organic Green, Size: 20" x 20"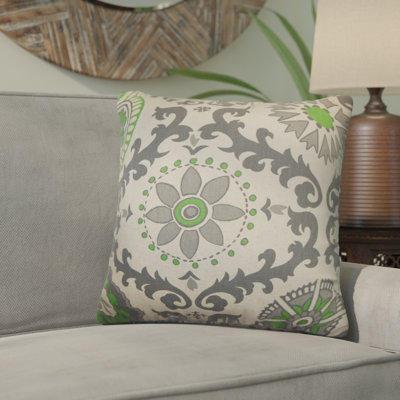 Unique and fun, this accent pillow brings a dose of energy to your living space. Geometric patterns adorn this throw pillow. This square pillow is perfect for your sofa, bed or couch. You can easily pair it with solids or other patterns to bring in di...
Buy Now
$66.99
Related Products
White cover colour//100% American grown organic buckwheat hulls and a 100% authentic Japanese, unbleached pillowcase//Buckwheat hull pillow conforms to the natural contours of your head and neck and provides better support//Each pillow comes with a zip...
View Item
State your opinion - and your conviction for saving the earth - with this must-have home accessories collection for the eco-aware. Alexandra Ferguson recycled felt appliqué pillows are standard bearer's of an increasingly rare, one-of-a-kind uniquenes...
View Item