Organic Firm Cotton Pillow Size: Queen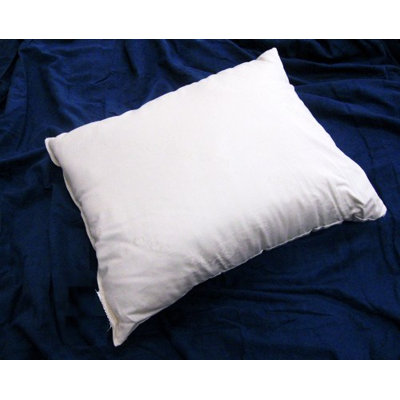 Amazing, hand crafted bed pillows. Bio Sleep Concept pillows are made exclusively using Natural Felt certified organic cotton, and manufactured in the state of Oregon. Features: -Product depth will vary slightly.-Made in the USA.-Size: .-Sleep Positio...
Buy Now
$100.74
Related Products
Use the little Geometry Cushions to decorate your couches, beds and chairs. The cushions are made of 100% organic cotton and are filled with down. Features: -Material: Organic cotton.-Down filling.-Front is color patterned, back is black patterned.-Pr...
View Item
Our Premium Organic Wool Pillow is naturally wicking, keeping you warm in winter and cool in summer. It's naturally hypoallergenic and moisture-wicking for more comfortable sleep. Finished without chemical softeners, dyes or chlorine, our Premium Organic Wool Pillow is the ideal choice for people with chemical sensitivities. Made in the Kyrgyz Republic. Premium Organic Wool Pillow Features: Wool regulates your body temperature Naturally hypoallergenic and moisture-wicking for more comfortable sleep Naturally resistant to dust mites, mold, and mildew Quilting patterns eliminate the fill from shifting
View Item