Organic Medium Cotton Pillow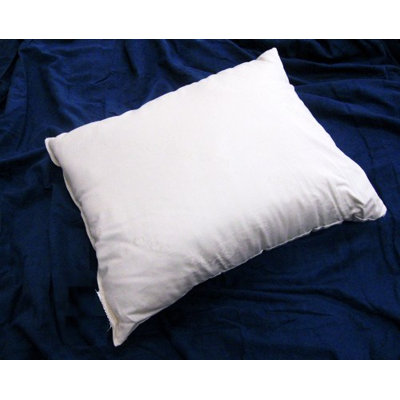 Product depth will vary slightly//Cover Material Details Organic Cotton//Sleep Position Side//Comfort Level Medium//Fill Material Cotton//Colour White//Cover Material 100% Cotton//Cover Thread Count 300//Cooling//Hypoallergenic//Antimicrobial//Bed Bug ...
Buy Now
$142.99
Related Products
Minted's unique designs sourced from a global community of independent artists are now available on pillows. All of our pillows use luxury, natural fabrics printed in the United States and are custom manufactured for you in the United States. Please note that all fabric is printed to order and color variations may occur between different orders. If youre purchasing multiple pillows, we recommend keeping to the same fabric type as color may also vary. Perfectly tailored turn seams with refined, crisp finish. Invisible zipper. Alternative down insert included. Due to the fact that our home decor products are made to order for you, they will require 4 weeks to reach you, including production and shipping time. Dimensions: Pillows are available in 18"x18", 20"x20", 24"x24", 21"x12", and 40"x40". Care instructions: Spot clean with a damp sponge or cloth. Machine washing is NOT recommended to preserve color and prevent shrinkage. Do not bleach. Fabric can be ironed at a low setting. Keep out of direct sunlight to prevent color fading.
View Item
Thank you for stopping by. I appreciate that you are taking the time to look here. In Japan when we want pillows we go to a pillow maker. Unfortunately for me, while living in this country I found it virtually impossible to find an authentic Japanese buckwheat pillow, so I decided to create and manufacture my own based on my own lifetime experience. I have been using buckwheat pillows just like the one I'm selling here, since I was a small child in Japan, and I can't sleep without it! I believe that once you try this pillow you will never sleep on a "regular" pillow again! No more tossing and turning all night long! You will feel the difference that buckwheat hulls make. These are the best Buckwheat Pillows. High QUALITY, designed, and fabricated by genuine Japanese. I've hand picked the very best American grown buckwheat hulls, they are locally grown and harvested, and they have been cleaned using a triple cleaning process to remove dust, buckwheat flour, and debris from amongst the hulls. 100% organic, grown totally without pesticides or herbicides. Nothing, absolutely-no additives. I use the highest quality 100% unbleached cotton fabric for the pillow case, comfortable texture, very durable yet very smooth to sleep on. Also, this pillow includes a zipper to allow you the option of removing hulls and adjusting the pillow to fit your exact needs.
View Item