brilliant colors - Organic Rose Skin Conditioner 200ml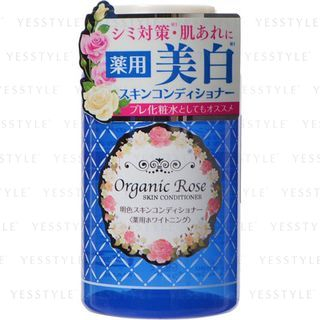 Brand from Japan: brilliant colors - Organic Rose Skin Conditioner ...
Buy Now
$15.11
Related Products
Zen Organics has now introduced concentrated botanical extracts that can be added into any product (Cream, Lotion, and Oil) to add specific benefits that you may have found in one of our other products. We have made these special blends available to our customers to use in your daily practice. The natural extracts have a very strong herbal scent, so please use the extracts sparingly. Grapefruit Extract ? Antiseptic and astringent; can be used as facial cleanser, scalp treatment, and anti-fungal wash for the skin and nails Cucumber Extract ? Soothes and cools skin; treats skin abrasions and eruptions; natural emollient to beautify skin Green Tea Extract ? natural soothing antioxidant; fights free-radicals; blocks carcinogens Orange Flower Extract ? Anti-inflammatory; anti-bacterial; anti-fungal Chamomile Extract ? Antiseptic qualities; Egyptians believes it cures aging; treats inflammation Sea Kelp Extract ? Treats wrinkling and sagging skin; smooth?s the skin Lavender Extract ? Antiseptic and disinfecting qualities; heals wounds, sores, skin ulcers, eczema, acne and insect bites
View Item
Eminence stone crop gel wash is a gentle cleansing wash without sodium lauryl sulphate for all skin types including sensitive.
View Item