Ruam Ruam - Herbal Fresh Facial Soap Eco-Jumbo Stick (Citrus) 90g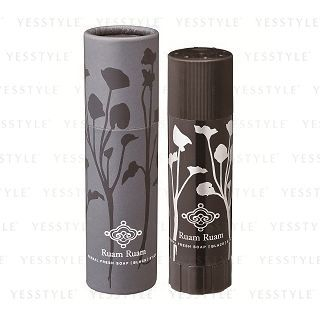 Brand from Japan: Ruam Ruam - Herbal Fresh Facial Soap Eco-Jumbo Stick (Citrus) ...
Buy Now
$56.61
Related Products
Puracy Natural Hand Soap is a thick liquid hand wash made from plant-derived ingredients. The sulfate-free formula produces rich lather with a gentle, balanced aroma of real lavender and vanilla. The clean-rinsing formula removes dirt, grime, and other impurities while locking in your skin's natural moisture. The result is clean, soft, residue-free hands. Our liquid soap is so well balanced that you can wash your hands over a dozen times a day without the need for a supplemental moisturizer. Puracy's non-toxic skin cleanser is made from plants, minerals, water, and real lavender and vanilla. The biodegradable ingredients were carefully chosen and developed into a premium solution by Puracy, a trusted source for natural and organic, child and pet safe, hypoallergenic, and effective household products. The proprietary blend of renewable ingredients is family friendly and free from harsh chemicals and perfumes. The doctor-developed formula produces mounds of suds, rinses quickly without residues, and leaves your skin smooth and moisturized. You can safely use our soap on babies, children, adults, and seniors. Our liquid hand soap is tough enough for grease, gentle enough for children, and pure enough to naturally break down in the environment. We guarantee 100% satisfaction or your money back.
View Item
At One With Nature, we are dedicated to crafting only the finest skin care products. Care is taken to design, develop and manufacture our products in harmony with nature and our customer's needs. We are also committed to preserving the Dead Sea through our partnership with FoEME (Friends of the Earth Middle East). Environmental consciousness is the cornerstone of our business. Our soaps combine genuine Dead Sea minerals, thousands of years in the making, with a pure vegetable base and moisturizing shea butter to provide a truly luxurious cleansing experience. Our soothing bath bars relax muscles, stimulate circulation and restore the skin's natural pH. Best of all, they are 100% natural. Our eye-catching colors result from a blend of plant and naturally-occurring mineral pigments found in the diverse climate zones of the region. The rich scents come from pure essential oils or other 100% natural sources. More than 1300 feet below sea level, the shores of the Dead Sea mark the world's lowest elevation and the sight of one of nature's greatest wonders. Fed by the River Jordan, the Dead Sea's mineral rich salts and muds have unique therapeutic value, acting to deeply cleanse and tone while restoring the skin's natural PH. This unique soap combines genuine Dead Sea salts—thousands of years in the making— with a pure vegetable base to provide a truly natural cleansing experience. Put simply—The Dead Sea is really old, but using this bar of soap will help you and your skin look and feel younger. You just won't believe it until you try it. Experience the Dead Sea Difference.
View Item