BEYOND - Kids Eco Sun Cream 70ml 70ml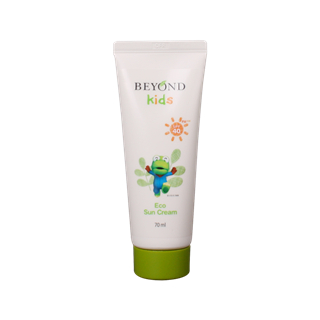 Brand from South Korea: BEYOND. Especially for kids. Protects against UV rays. How to use: 1. Used at the last step of skincare. 2. Gently spread over the vulnerable areas to sun rays which are face, neck, arms, and legs. 3. Reapply as needed when you spend a lot of time outdoors.
Buy Now
$26.51
Related Products
USDA Certified Organic - All Natural Mosquito Repellent Certified Organic and 100% natural DEET-free bug repellent. Independently lab tested to repel mosquitoes and stable flies. Smells great and works great! Great for use by the whole family. All Badger balms are certified organic and petrolatum-free. Good for the Skin. Bad for the Bug. Certified organic and all natural DEET-free bug and mosquito repellent uses organic and all-natural citronella, cedar, and lemongrass, essential oils used for centuries to naturally repel biting insects. Our tried and true formulation has a base of organic extra virgin olive and castor oil to soothe and soften skin. Smells great and works great; you won't find DEET, petrolatum, or any other chemicals. Great for use by the whole family!
View Item
This all-natural bug repellent is enriched with plant nectars and essential oils designed to work with the skin's own natural defense system to keep skin bug-free. The lightweight and non-greasy moisturizer offers full-barrier protection and leaves skin feeling fresh and hydrated. Formulated with all-natural anti-bacterial and anti-inflammatory properties to soothe irritated skin or previous bug bites. Use alone or layer with sunny sunscreen for ultimate outdoor skin protection
View Item