BEYOND - Kids Eco Sun Cream 70ml 70ml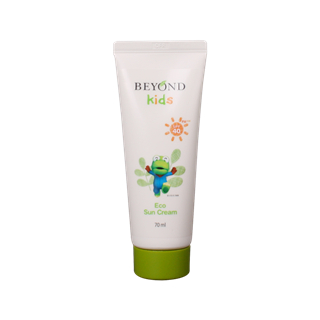 Brand from South Korea: BEYOND. Especially for kids. Protects against UV rays. How to use: 1. Used at the last step of skincare. 2. Gently spread over the vulnerable areas to sun rays which are face, neck, arms, and legs. 3. Reapply as needed when you spend a lot of time outdoors.
Buy Now
$27.81
Related Products
Brand from South Korea: The Saem. Mild moisturizing sun cushion formulated with Natural Plant Power Complex to protect your skin from UV rays. Skin irritation test completed. Suitable for children and sensitive skin. How to use: 1. Use as the last step of your morning skin care routine. Apply content onto face, neck, arms, legs, and any other areas that require protection. 2. Reapply often during periods of prolonged sun exposure.
View Item
Brand from China: Evorest Bags. Color: Off-White, Materials: Polyester, Size: One Size: 29cm x 14.8cm, Care: N/A
View Item