BEYOND - Kids Eco Sun Cream 70ml 70ml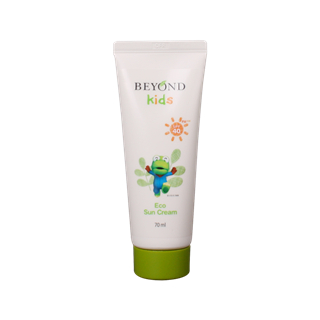 Brand from South Korea: BEYOND. Especially for kids. Protects against UV rays. How to use: 1. Used at the last step of skincare. 2. Gently spread over the vulnerable areas to sun rays which are face, neck, arms, and legs. 3. Reapply as needed when you spend a lot of time outdoors.
Buy Now
$27.34
Related Products
Go natural. This mineral based sunscreen is 100% natural, mostly organic and loaded with premium oils & butters to keep your skin hydrated & nourished. The clear formula provides advanced broad-spectrum protection without any harsh chemical ingredients. This formula is not only easier on Reef's, it is also ideal for babies and adults with sensitive skin. 4 oz / 120 ml Airless Pump container.
View Item