Dots Organic Tea Towel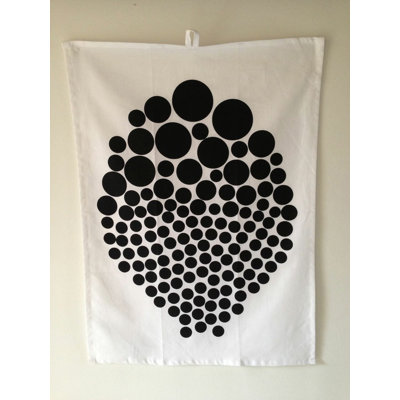 Tea towel//Material 100 % organic cotton//Colour Black and white//Dots collection//Product Type Dishcloth//Design Patterned//Colour Black//Colour White//Material Cotton//Country of Manufacture ...
Buy Now
$39.99
Related Products
Each high quality tea towel has been hand printed with an original hand carved linocut block print. Nice and absorbent for drying dishes, looks great when company is over, and makes a great housewarming or hostess gift! Features: -Material: 100% Certi...
View Item
Bamboo Hooded Baby Towel with Bear Ears - Happy Baby Skin Bamboo has been considered the new miracle plant because it is a highly renewable resource. Because it is so naturally fast growing there is no need for the use of chemicals such as pesticides and fungicides. The fabric is silky soft and highly absorbant, wicking away moisture more effectively than traditional cotton. It is also superior to cotton in that it is resistant to odor, mold, mildew and bacteria. 100% Organic Bamboo: You get 100% organic bamboo cotton from this product, don't be fooled by other products with bamboo blends as you will lose benefits that 100% bamboo brings. Warm & Snuggly: Keep your little one warm and oh so snuggly after bathtime, pool, beach, or laying on the couch! Extra Soft & Absorbant: Much softer then traditional cotton. Generous Size: 34x34 size perfect for newborns all the way to toddlers. Hypoallergenic: Highly beneficial for sensitive skin, this towel is hypoallergenic, resistant to odor, mold, mildew, and bacteria even after numerous washings. Perfect Gift: Our white, unisex bamboo hooded towel is a great gift for parents with a baby 0-24 months. 100% Satisfaction Guarantee: If for some reason you don't love it, just send it back for a full refund. Care Instructions: Easy Care- Does not wrinkle nor does it require any fabric softeners. Please do not bleach. Machine wash with like colors in eco-friendly detergent. Wash with cold to warm water and dry on medium heat. BEWARE OF COUNTERFEITS!
View Item