Heirloom Organics - Non-Hybrid Seeds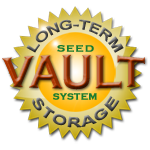 Non-Hybrid or Open-Pollinated seeds allow the gardener to collect seeds from a crop for future planting. Hybrid seeds do not. All Heirloom Organics Seed Packs are 100% Non-Hybrid AND Non-GMO (genetically modified) and specially sealed for long term storage. Use now AND save for emergency. All from the same hermetically sealed pack!
Buy Now
$0.00
Related Products
Chili peppers originated in the Americas. Peppers are prized as a spice, as a vegetable, and as medicine. Chilis love heat and sunshine and will do well as field crops or in containers. High in vitamins A, B and B6. Chili was indigenous to Central, South America and the West Indies with 5000 thousands years of history, as the first cultivation of chili was around 3000 BC. The Heirloom Chili Pepper seed pack provides 12 kinds of hard-to-find, yet easy-to-grow chilis from all over the Americas. With 2 kinds of Habanero, Jalapeno, Tabasco, Thai, Cayenne, and many more, your need for heat will be satisfied! Join the Heirloom Chili movement and start growing them at home today!
View Item
Seedz Certified Organic Seeds are grown, harvested, packed, and shipped by hand right here in the USA. Our heirloom seeds are USDA Organic, Verified Non GMO, and Non Hybrid. We believe in healthy environments, healthy communities, and healthy bodies. That's why we take such care to ensure that all of our heirloom vegetable seeds are of the highest possible quality available. ABOUT YOUR NEW ORGANIC SWISS CHARD SEEDS The Seedz Improved Rainbow B1 Swiss Chard Seeds are a tender biennial (producing seed in its second year), beautiful enough to be ornamental and easy to grow. Our Swiss Chard is productive all season long, producing upright plants in a variety of colors including red, pink, white, and gold until late into the Fall. WHEN TO PLANT For best results, direct-seed as soon as soil can be worked mid-spring throughout mid-summer. Transplants can be started 4-6 weeks ahead of your planting date. GROW PATTERNS AND TIMING Sow 1 seed every 2 inches or so with about 18" between rows. Improved Rainbow B1 Swiss Chard can be expected to germinate within 5-10 days. Plan 30 days to maturity if harvesting as Baby Chard; 60 days if harvesting at full size. Cut stems three inches above ground, leaving the center growing tip intact. HOW TO USE YOUR HEIRLOOM SWISS CHARD SEEDS Once fully grown and harvested, swiss chard is delicious raw or cooked. Considered a superfood due to its incredibly dense nutritional content, swiss chard can be added to salads and even juiced for a delicious and healthful meal. WHY OUR IMPROVED RAINBOW B1 CHARD SEEDS? USDA Organic Verified Non GMO Grown, Harvested, Packed & Shipped in the USA More Seeds for Your Money (Approx. 225 Seeds per Packet) 100% Satisfaction Guarantee
View Item