11.36 cu. ft. Stationary Composter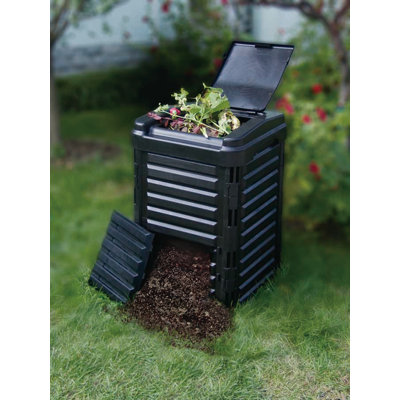 Turns kitchen waste into rich compost. Unique construction promotes air circulation which speeds up composting. Easy fill - flip up, one large locking lid makes loading and stirring of compost easier. Constructed from 90% recycled materials. Features:...
Buy Now
$135.99
Related Products
All season construction with UV inhibitors.//18.5 gallon 70 litre chamber size//Internal mixing bars to help accelerate the decomposition process.//All season resin base for extra strength & easy assembly.//Side locking mechanisms for easy loading & un...
View Item
30 inch tall raised garden//50 cubic feet of soil capacity//Centralized compost bin//Modelled after authentic, stone African gardens//Product Type Raised Garden//Material Plastic//Indoor or Outdoor Use Outdoor Only//Shape Novelty//Drainage Holes//Keyho...
View Item