11.36 cu. ft. Stationary Composter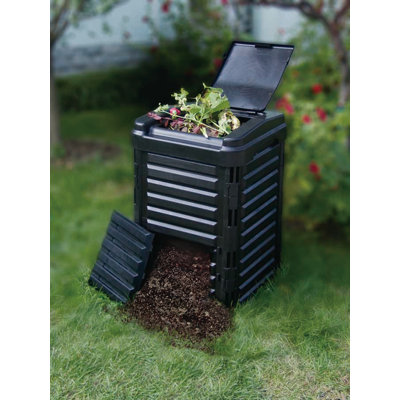 Turns kitchen waste into rich compost. Unique construction promotes air circulation which speeds up composting. Easy fill - flip up, one large locking lid makes loading and stirring of compost easier. Constructed from 90% recycled materials. Features:...
Buy Now
$135.99
Related Products
Composter filter//Absorbs odour//Made with recycled materials//Reusable//Ecofriendly//Material Details Carbon//Product Type Composting Accessory//Colour Black//Material Other//Aeration Holes//Indoor or Outdoor Use Both indoor and outdoor//Non Toxic//Od...
View Item
Includes filter in lid to keep compost odourless//Easy organic recycling//Store peelings, egg shells, coffee grounds, greens, clippings and vegetable scraps for transfer to your garden composter//Sturdy stainless steel handle//Capacity 1 Gallon//Materi...
View Item