11.36 cu. ft. Stationary Composter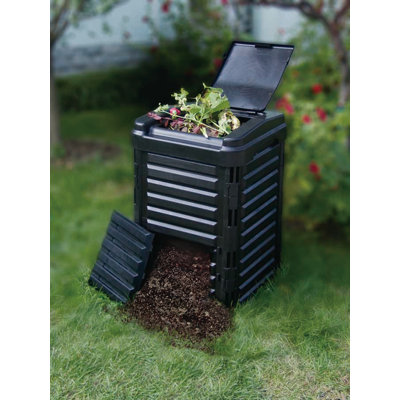 Turns kitchen waste into rich compost. Unique construction promotes air circulation which speeds up composting. Easy fill - flip up, one large locking lid makes loading and stirring of compost easier. Constructed from 90% recycled materials. Features:...
Buy Now
$135.99
Related Products
Round pail includes two charcoal filters in the lid and the square pail has one for odour containment//Top rack material Plastic liner//Dishwasher safe//Material Details Bamboo and plastic//Product Type Kitchen Composter//Colour Bamboo//Material Plasti...
View Item
The GEOBIN composter is a great way for households to quickly and easily compost kitchen scraps and yard waste. The least expensive, largest capacity composting bin on the market, the GEOBIN backyard compost system is easy to set up and is ideal for all skill levels, from beginners to master gardeners. Use the finished compost around trees, flowers and garden plants to amend the soil with rich nutrients and beautify your outdoor environment. Buy yours today and enjoy it for years to come!
View Item