85 Gal. Stationary Composter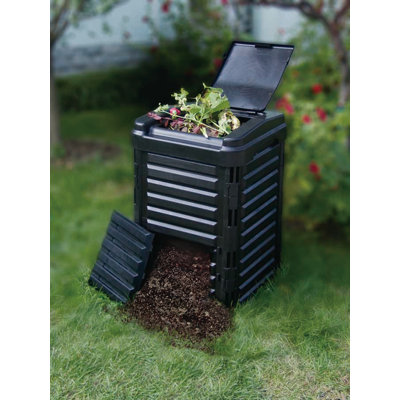 Turns kitchen waste into rich compost. Unique construction promotes air circulation which speeds up composting. Easy fill - flip up, one large locking lid makes loading and stirring of compost easier. Constructed from 90% recycled materials. Features:...
Buy Now
$135.99
Related Products
Compostable trash bags meet ASTM 6400 certifications for compostable plastics. The bags are 100 percent biodegradable and compostable, totally degrading in 10 to 45 days in commercial compost. Bags control odor and dissipate moisture.. Made in USA.
View Item