12.5" Compostable and Sustainable Fallen Palm Leaf Plate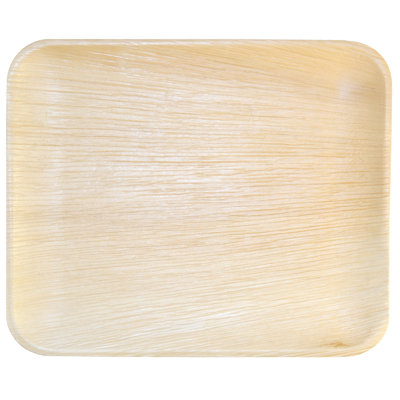 These visually stunning palm leaf plates are as unique as the individual leaves they come from. These plates are all natural, compostable, biodegradable and eco friendly. Made from fallen fronds of the areca leaves, these sustainable plates are handma...
Buy Now
$135.99
Related Products
Features: -Walls include a unique active aeration system to provide superior air flow.-Composter Capacity: 14.7.-Product Type: Stationary Composter.-Color: Green.-Material: Plastic -Material Details: ..-Distressed: No.-Gloss Finish: No.-Number of Items...
View Item
Good Ideas Compost Wizard Starter Kit features a Compost Wizard Jr. compost tumbler and an array of accessories to get you started composting quickly. The composter comes fully assembled and just needs to be placed in a proper location. Use the stainless steel pail as a kitchen composter or as a caddy to transport items out to your composter. The replaceable charcoal filter will block out unwanted smells and the stainless steel look will fit right in with any kitchen. The compost fiber and compost boost give your compost a 1-2 punch to kick it into high gear. First, use the compost fiber to add substance and body to the batch. This is especially useful if you tend to have a wet compost batch as it will absorb the moisture like a sponge. You have the added benefit of the microstructures created by the natural coconut fiber husks (coir). These small cells lock in digestive enzymes and oxygen, even after the compost has been placed in the ground, to continue composting action for a long time. Be sure to follow the label instructions. The Compost Boost gives your compost powerful fuel from the start, providing your batch a concentrated injection of enzymes. The Compost Boost is like a nitro blast that can help make compost up to 3x faster! Includes Trilingual Instructions, Compost Wizard Jr. Bin, Compost Wizard Jr. Base, 0.5 gallon Stainless steel pail, (2) 1.43 lb compost fiber bricks, (2) packs of Compost Boost compost accelerator. 30" x 22" x 24" at 37 lbs.
View Item