AeroQuick 77 Gal. Stationary Composter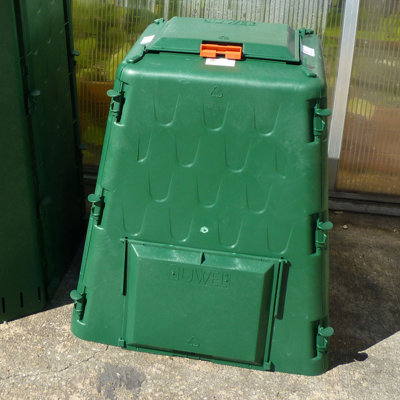 Walls include unique active aeration system to provide superior air flow//Weather Resistant Details Weatherproof//Water Resistant Details Waterproof//Product Type Stationary Composter//Colour Green//Material Plastic//Aeration Holes//Latching Lid//Vents...
Buy Now
$217.99
Related Products
Made of durable 100% recycled polyethylene plastic//Requires only weekly rotation//Twist off lid for easy access and security//End air vents create essential ventilation//Can be rolled to any location for filling or dispensing//Wheeled base makes turni...
View Item
Turns kitchen waste into rich compost. Unique construction promotes air circulation which speeds up composting. Easy fill - flip up, one large locking lid makes loading and stirring of compost easier. Constructed from 90% recycled materials. Features:...
View Item