AeroQuick 77 Gal. Stationary Composter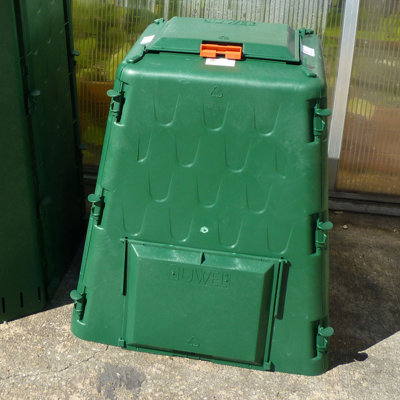 Walls include unique active aeration system to provide superior air flow//Weather Resistant Details Weatherproof//Water Resistant Details Waterproof//Product Type Stationary Composter//Colour Green//Material Plastic//Aeration Holes//Latching Lid//Vents...
Buy Now
$194.99
Related Products
The Graf 160 gallon thermo king composter turns kitchen waste into rich, nutritious compost for your garden! Constructed from Thermolen (UV-resistant, weatherproof material), keeping heat inside, which accelerates the composting process. Large lid for...
View Item
The Compost Wizard Essentials Kit is the perfect addition to any composter unit or compost pile. These tools are great for kick starting or improving a compost batch. Kitchen accents compost pail - This 3 quart pail is perfect for collecting kitchen s...
View Item