0.75 Gal. Kitchen Composter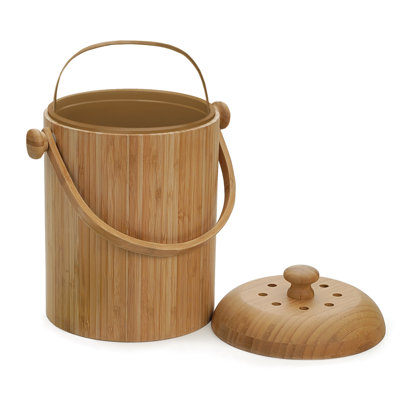 Round pail includes two charcoal filters in the lid and the square pail has one for odour containment//Top rack material Plastic liner//Dishwasher safe//Material Details Bamboo and plastic//Product Type Kitchen Composter//Colour Bamboo//Material Plasti...
Buy Now
$85.99
Related Products
Using a patented, rotating bio-drum, the Continuous-Use Auto Flow Composter moves compost material along an outer drum and then back toward a collection chamber as it's turned. By the time it reaches the output port it's a light, fluffy end product. You can load this composter with kitchen scraps continuously, making it unlike typical drum composters, which require you to stop adding material at some point. Made in Canada. Sun-Mar Continuous-Use Auto Flow Composter Features: Easy to use Unique design prepares compost and delivers it out the side Pest resistant Continuous compost production
View Item
Forms a 2 or 3 bin composting system with purchase of Greenes add on kits//Easy to add new material and remove finished product//Made in the USA//Material Details Cedar//Wood Construction Type Details Cedar//Product Type Stationary Composter//Colour Na...
View Item