0.75 Gal. Kitchen Composter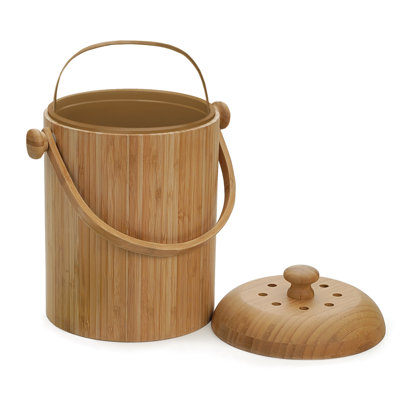 Round pail includes two charcoal filters in the lid and the square pail has one for odour containment//Top rack material Plastic liner//Dishwasher safe//Material Details Bamboo and plastic//Product Type Kitchen Composter//Colour Bamboo//Material Plasti...
Buy Now
$95.99
Related Products
Love gardening? Simply put your kitchen food waste into a compost bin and you can produce high-quality soil that is much cheaper than buying it from a garden store! Compost soil is dense and rich with nutrients and the soil created from your egg shell...
View Item
Features: -Store peelings, egg shells, coffee grounds, greens, clippings and vegetable scraps for transfer to your garden composter.-Perfect for taking with you when you walk your pets.-Fits most keepers and pails.-White Finish.-Product Type: Compostin...
View Item