Compost Pail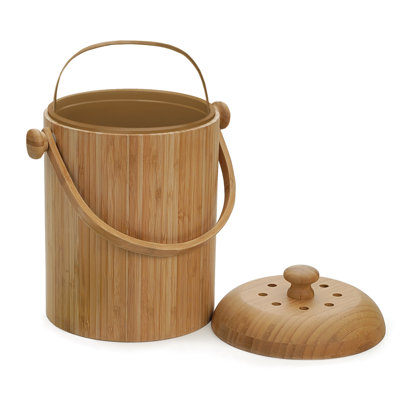 Round pail includes two charcoal filters in the lid and the square pail has one for odour containment//Top rack material Plastic liner//Dishwasher safe//Material Details Bamboo and plastic//Product Type Kitchen Countertop Composter//Colour Bamboo//Mate...
Buy Now
$101.99
Related Products
Composting lets you turn yard waste and kitchen scraps into homemade garden compost. Composting is Nature's perfect recycling plan. The Gronomics solar assist composter allows the waste to breakdown efficiently by letting the sunlight pass through the...
View Item
Very large top opening - two lids with wind locks. Two large bottom doors for easy removal of compost. UV stabilized. Easy-lock assembly system. Walls are 1.6 in. thick. Capacity: 240 gals.. Side walls hook together. Warranty: Two years. Made from polypropylene plastics. Made in Germany. 40 in. L x 40 in. W x 40 in. H (46 lbs.).
View Item