0.75 Gal. Kitchen Composter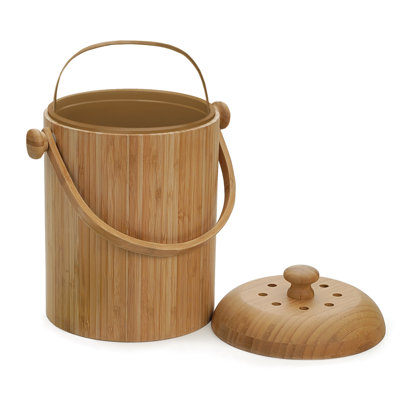 Round pail includes two charcoal filters in the lid and the square pail has one for odour containment//Top rack material Plastic liner//Dishwasher safe//Material Details Bamboo and plastic//Product Type Kitchen Composter//Colour Bamboo//Material Plasti...
Buy Now
$90.99
Related Products
The CompoKeeper's patented odor control system eliminates the presence of smelly odor and fruit flies. This patented technology and the 6-gallon compostable liner bag enable compost to be collected for a week or more indoors, preventing the need to em...
View Item
Promote inquiry-based learning and environmental responsibility at the same time. Composting in the Classroom is your comprehensive guide offering descriptions of a range of composting mechanisms, from tabletop soda bottles to outdoor bins. Activities vary in complexity -- you can use this as a whole unit, or pick and choose individual activities.
View Item