Compost Spray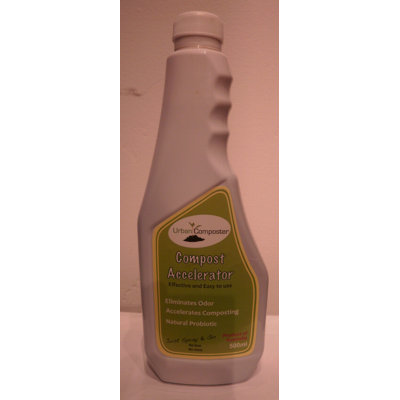 This Compost Accelerator Spray is organic and environmentally-friendly. It's clean, easy and totally safe to use in the kitchen because it does not contain harsh chemicals. 16 fl oz spray bottle with nozzle. Features: -Compost accelerator for quick co...
Buy Now
$26.99
Related Products
Recycled plastic//Walls include unique active aeration system to provide superior air flow//5mm Thick walls//Weather Resistant Details Weatherproof//Water Resistant Details Waterproof//Product Type Stationary Composter//Colour Green//Material Plastic//...
View Item
Cobblestone texture//Compost 3x faster than traditional bins//Internal agitators speed up composting//Large twist lid keeps animals out and compost in//Made with FDA approved, BPA free polyethylene//RotoLock prevents tipping and overturning//Wheeled ba...
View Item